Man Dies As NYC Subway Train Drags Him Into Tunnel
A man was dragged to his death in New York after his bag or clothes got caught in a moving subway train Tuesday night.
The New York Post reported quoting police sources that the 39-year-old man was standing on the eastbound No. 7 train platform at Grand Central Terminal at around 7:20 p.m. when either the strap of his shoulder bag or his clothes got caught by a train pulling out of the station. It was not confirmed if the man got caught in the door or some other part of the train.
Surveillance footage from inside the station showed the man walking down the stairs onto the platform and later he can seen being pulled into the tunnel. His body hits an electric box, which set off a flash and caught the attention of the train operators who stopped the train.
Police were investigating how he got dragged but believe that his death was accidental. The man died on the scene but a city medical examiner will determine the exact cause of death.
The man's name has not been released as the police are still investigating if the man was intoxicated or not. Metropolitan Transit Authority cut power to the station as the body was removed and service on the 7 line between Manhattan and Queens was suspended as responders operated at Grand Central Terminal.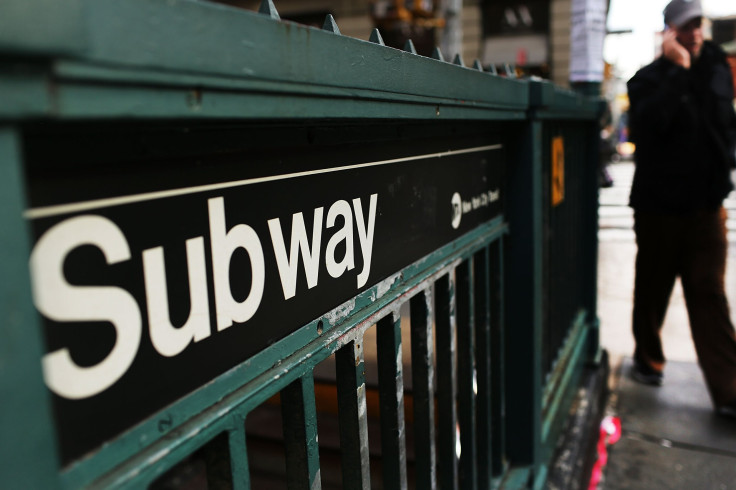 In a previous incident, a man dragged a woman on the platform of a Manhattan bound train in 2018. He then jumped on the track, pulling the woman with him. The man had a gash on his forehead and died on the scene while the woman was taken to Brookdale Hospital where she died as well.
In 2016, a man getting off a subway got his clothing stuck in the doors and was dragged to his death in New York. According to police, the man was identified as Edward Leonard and was found unconscious and unresponsive when officers responded to a 911 call. He was dragged and hit his head on the platform. Emergency crew took him to a hospital nearby where he was pronounced dead. Police said that his clothes got caught in the doors of the F-train leaving Union Turnpike-Kew Gardens station in Queens.
Commuter Connie Watton died in 2016 after a mentally ill woman, standing behind her pushed her at a Times Square station. The woman suffered from schizophrenia and pushed Watton in an unprovoked attack.
© Copyright IBTimes 2023. All rights reserved.