Man Fatally Shoots Pit Bull In Face, Charged With Animal Cruelty
A Pennsylvania man was arrested Tuesday after he shot and killed a dog. According to a criminal complaint filed by Hampden Township police, the entire incident was recorded by a dashcam.
Kenneth Miller Jr., 53, of Enola, was charged with aggravated cruelty to animals causing serious bodily injury or death and cruelty to animals, according to court documents reviewed by Penn Live. A police car was near the area where a brown pit bull walked toward Miller, who was standing in front of a tree with a shotgun in his hand. Although the dog did not attack him, Miller shot it in the left side of its face.
"There was no indication that any domesticated animals or people were in danger of being attacked by the dog," police said, adding that an officer's dashcam was recording when the alleged shooting took place. It was not immediately known whether the footage was reviewed by the police.
Soon, other police officers arrived at the scene and found the dog bleeding and already dead in a driveway. An unloaded shotgun and unloaded pistol were confiscated from Miller as evidence after he was placed under arrest. He was arraigned on his charges Tuesday before Magisterial District Judge Elizabeth Beckley and released on $10,000 cash bail, online court documents showed. He was scheduled to appear before the court for his preliminary hearing on March 13.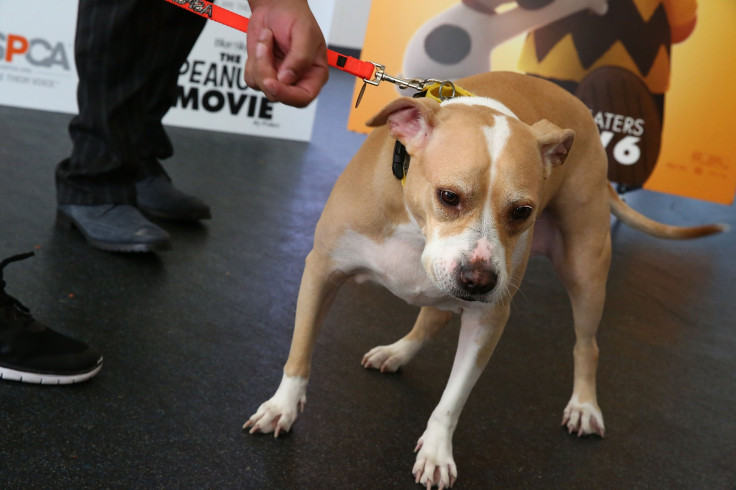 In January, a Nebraska man, Shane T. Palmer, 43, was accused of starving two pit bull dogs to death and dumping their bodies in an embankment. "The investigation shows that the two pit bulls owned by this suspect were starved to death, and then discarded like trash. It's absolutely uncalled for," Mark Langan, vice president of field operations for Nebraska Humane Society (NHS).
The carcasses of two male dogs – named Pokie and Boss – were found by investigators on Jan. 9, in a ravine, in northeast Omaha. Although neither of the canines had any tags on their bodies, one of them was fitted with a microchip, which led authorities to the bodies. Palmer was served with a felony arrest warrant for animal neglect and cruelty.
© Copyright IBTimes 2023. All rights reserved.
FOLLOW MORE IBT NEWS ON THE BELOW CHANNELS