Man Gets Stuck Inside Farm Equipment While 'Trying To Take Photos,' Rescued After 2 Days
KEY POINTS
The incident took place at a California vineyard
Police responded to the scene on reports of a suspicious vehicle
Police said they will be recommending charges of trespassing and drug possession
In a bizarre case, a man got stuck after climbing into a piece of farm equipment in a bid to "take pictures" and was rescued after two days.
The incident took place at a California vineyard on June 8 morning. The rescue was made possible after a citizen alerted police about a suspicious vehicle parked at a private property in Santa Rosa, ABC News reported.
Police arrived at the scene and located the vehicle but they could not find the occupant. The deputies then noticed a hat resting on the vineyard fan and went over to investigate. They eventually discovered the victim inside the shaft of the equipment, according to the report.
"The occupant of the vehicle had, inexplicably, decided to climb into the shaft of the vineyard fan and became completely stuck inside the shaft. He had been stuck there for two days before we found him," Sonoma Sheriff's Office said in a news release Wednesday.
The fire department responded to the scene and managed to get the man out of the equipment.
After he was rescued, the man told police officials that he was trying to take pictures of the engines of old farm equipment. However, investigators suspect his claim and find his reasoning "mysterious" as the equipment, as per them, was not antique. They also found high levels of methamphetamine in his system.
"Lucky for this guy the citizen called in to report his vehicle, otherwise this story ends with a far more tragic outcome. Instead, he should make a full recovery and hopefully be wiser for the experience," Sonoma Sheriff's Office added.
Police have not arrested the man as he needed medical treatment. However, Sonoma Sheriff's Office said it will be recommending charges of trespassing and drug possession.
The victim who was out on pre-trial release has violated his conditions of a pending case and another probation case, police said.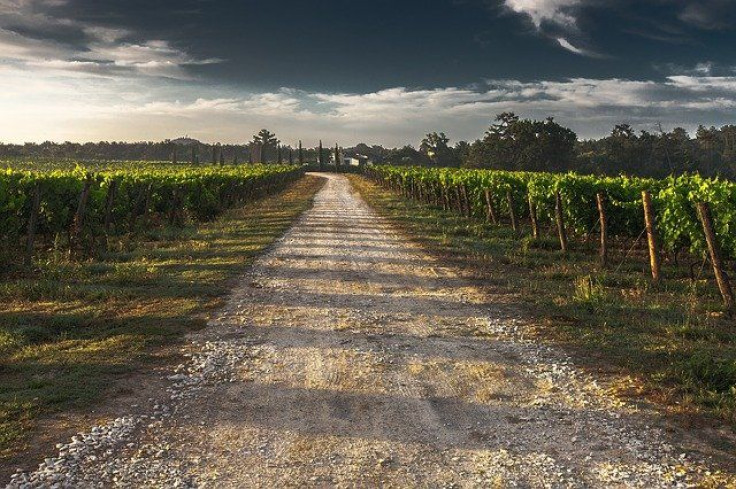 Last month, there was a report of a man who died after getting trapped inside a dinosaur statue in Spain. Police discovered the body of the 39-year-old after a father-son duo noticed something inside the statue in Barcelona. Police officials believe that the man had got trapped inside the statue while he was trying to retrieve the mobile phone that he had dropped.
© Copyright IBTimes 2022. All rights reserved.
FOLLOW MORE IBT NEWS ON THE BELOW CHANNELS