Man Killed Wife, Posed As Her For A Year, Murdered Her Family
In a shocking case, a 25-year-old man killed his wife and posed as her for a full year to trick her family into believing that she was fine. However, he later killed the wife's parents and brother.
Florida police said Tuesday that Shelby Svensen was charged with the murder of his missing wife, Jaimie Nicole Ivancic. On Sunday, cadaver dogs found the woman's remains in the backyard of her home which she shared with her husband in Port Richey.
The new revelation came just weeks after Svensen was accused of murdering his wife's father, Richard Louis Ivancic, 71, his wife's mother, Laura Ann Ivancic, 59, and their 25-year-old son, Nicholas James Ivancic, in mid-December.
After police launched an investigation, it was found that Jaimie's car was missing. A missing report for her was also filed. Police said at the time that Jamie was considered "endangered" and missing under "suspicious circumstances."
The Pasco County Sheriff's Office arrested Svensen after they caught him driving his wife's stolen SUV in Ohio on Jan. 3. During questioning, he revealed that he had not only killed the family, but also his wife Jaimie.
At a press conference Tuesday, Pasco County Sheriff's Colonel Jeff Harrington said no one remembers speaking with Jaimie since last January. It was about that time when she told some family members that she was planning to take the kids and leave Svensen.
Jaimie died of "violent blunt force trauma," Harrington said, adding Svensen "was able to just trick" his in-laws into thinking his wife couldn't talk on the phone.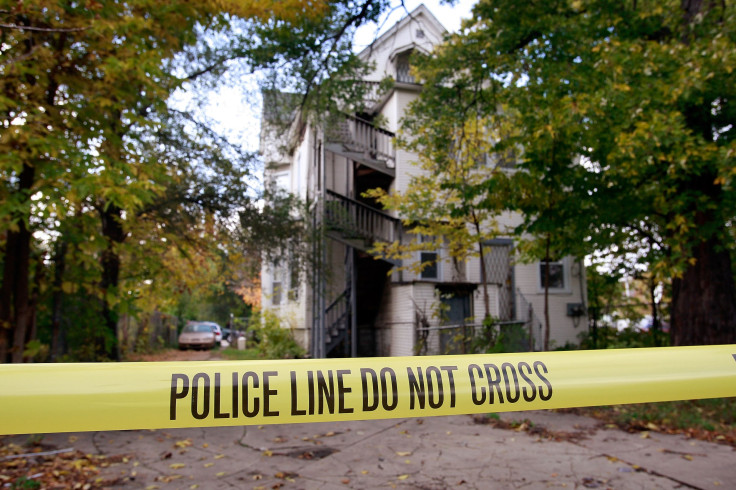 Karma Stewart, Jaimie 's sister, told the Tampa Bay Times they last talked on Facetime Jan. 25, 2018. Since then, she, her family, and her sister's friends would receive occasional texts and photos of the couple's kids from her phone number.
"I feel betrayed and that I was played," Stewart told the newspaper. "I didn't expect the worst when I probably should have."
Harrington also said: "It would appear that he was able to just trick them into thinking that she was unavailable, she was somewhere else and she was unavailable for a phone call."
He said investigators are "backtracking" to determine how Svensen was able to convince everyone.
"They vacated the residence, he and his kids, close to a year ago and he's been in various places, in the area and elsewhere," Harrington said.
Svensen, who is reportedly awaiting extradition back to Florida, is currently being held in an Ohio jail on three counts of first-degree murder, People magazine reported. The motive for the multiple murders remains unclear.
© Copyright IBTimes 2023. All rights reserved.