Man Kills His 3 Children, Shoots Wife, Turns Himself In
A man killed his three children and shot his wife at a Texas City apartment complex on Thursday. He later surrendered before the police.
Authorities said they reached the apartment on a welfare check and discovered the bodies of the children with bullet marks. The children's mother too was shot in the head and was immediately rushed to University of Texas Medical Branch in Galveston, the Houston Chronicle reported.
Texas City Police Department, in a news release, stated that while two of the children were believed to be five and two years old, the third child was an infant. Texas City Police spokesman Lt. Kenneth Brown said though the mother was seriously hurt, she is now stable. However, she was unable to speak to the officers.
The suspect, identified as 27-year-old Juniad Hashim Mehmood, surrendered before police later in the day and is now in custody. He admitted to killing his children and shooting his wife.
Brown had earlier said, "It's a very intense scene over there. Everybody involved is either deceased or injured."
Police are investigating the motive behind the shooting. They had earlier released details of the suspect and urged people with any information to contact Texas City police at (409) 643-5720. He was described as a 6 feet tall black male, weighing 220 lbs.
Police records show Mehmood was arrested several times in Galveston and Harris counties, Texas, since 2010. In 2014, he was taken into custody for hitting his girlfriend and served 20 days jail sentence. The following year, he was arrested for pushing a family member and robbing him. In the same year, he was found guilty in a separate robbery charge and sentenced to three years in prison, Chron reported.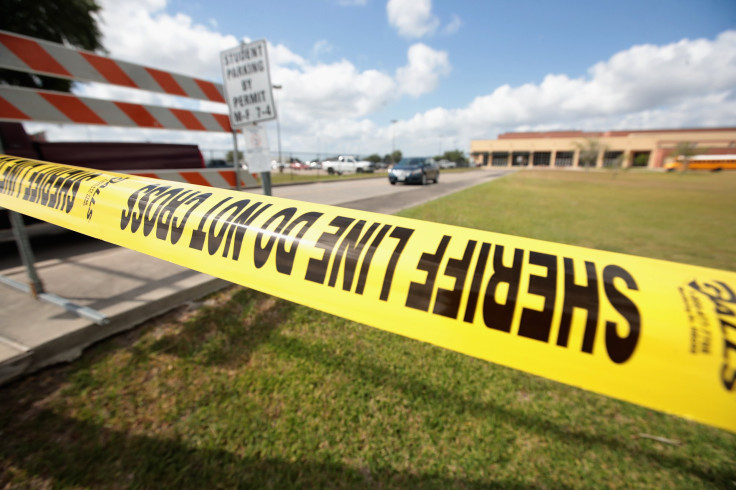 © Copyright IBTimes 2023. All rights reserved.