Man Lived With Mother's Decomposing Corpse For 4 Months, Ate Beside It
A man lived with his mother's corpse for four months because he was afraid he would be arrested on reporting her death.
The incident, in the state of Johor in Malaysia, came to light Friday when the 40-year-old unidentified man's cousin arrived at his home to visit her aunt. She reported the case to the police after the man did not let her into the house and told her that his mother had died several months ago. Police arrived at the home and found the 85-year-old woman's corpse seated on a chair.
During interrogation, the man told police his mother lost consciousness after a meal Jan. 13. The man added that a few days after his mother's death, he noticed a foul smell coming from the body and immediately shut all the doors and windows to prevent the smell from going out. When asked about why he did not report the death to police, the man said he was afraid he would be arrested. He also added that he sat beside his mother's decomposing corpse and had meals every day.
According to local reports, the man was depressed and lived with his mother since his father's death in an accident several years ago.
One of the man's neighbors said she did notice a foul smell coming from the house in April. She added the she had witnessed him throwing away a container of yellow liquid and hence assumed it was the smell of urine, World of Buzz reported.
The woman's body was sent for autopsy. Initial probe revealed no suspicious scars or wounds in the body. The police were considering the case as natural death and said that no arrests would be made in the case. The investigation was, however, ongoing.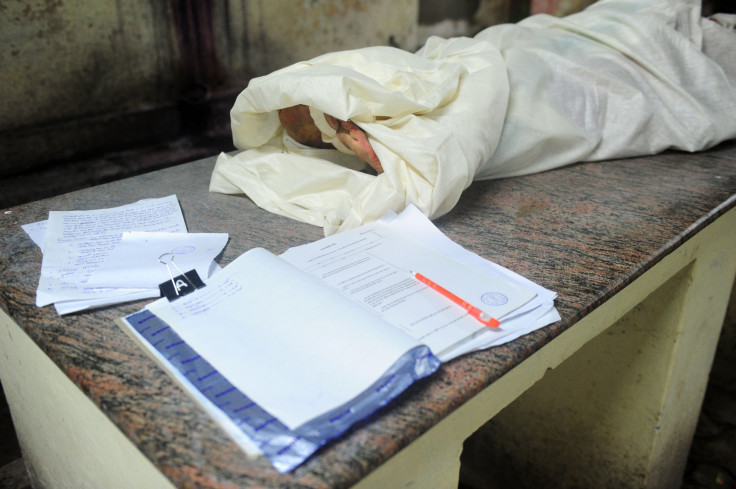 In a similar incident in the eastern Indian city of Kolkata in December 2018, a man was arrested for keeping his mother's corpse at his home for over 15 days. The incident came to light after one of his neighbors noticed a foul smell and informed police. Officers arrived at the home and found the man sitting with his 77-year-old mother's decomposed body. During interrogation, the man revealed his mother had asked him to bury her body inside the home.