Man Receives 11 Pounds Of Marijuana By Mistake, George Burton Finds $24,000 Worth Of Marijuana In FedEx Box [PHOTO]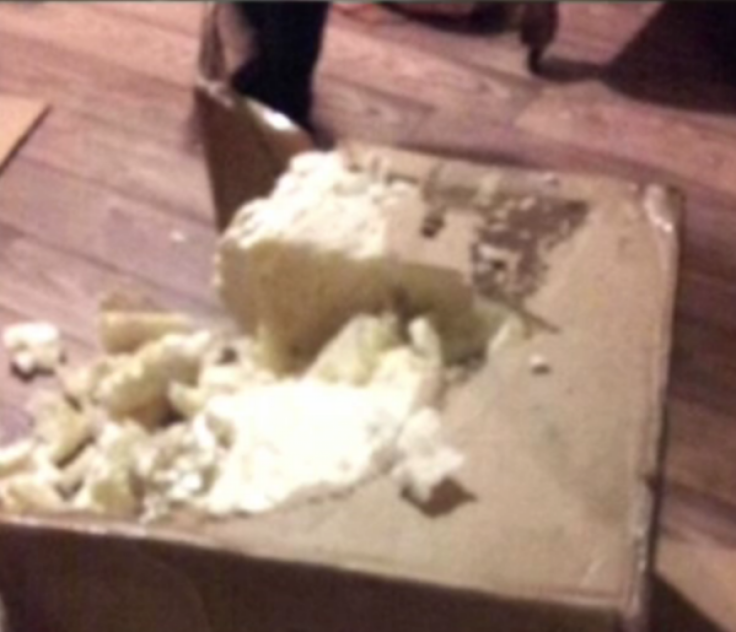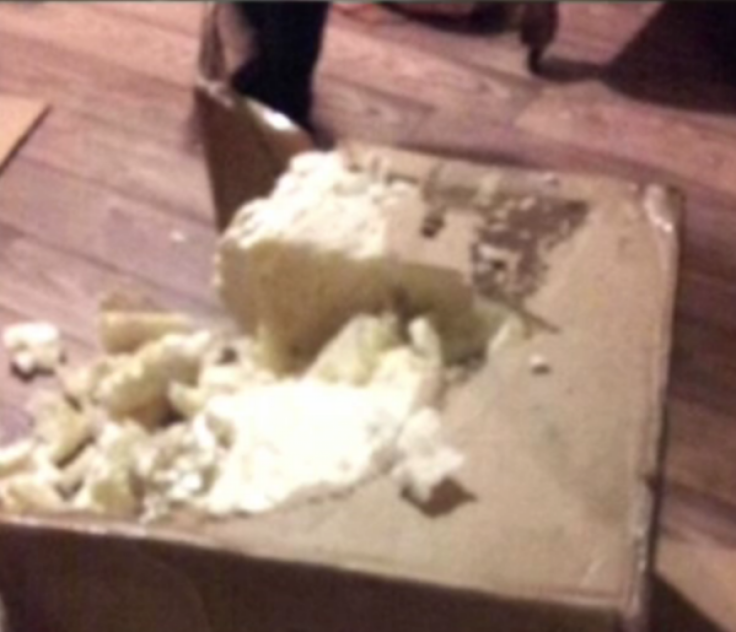 When George Burton opened a package delivered to his home, he had no clue what was inside. The California man wasn't expecting a FedEx delivery that day.
Burton opened the box and beneath the layers of Styrofoam were 11 pounds of marijuana -- worth roughly $24,0000, News10 reports. The package had several addresses listed on it. When no one claimed the package at a Kinko's store in Sacramento, Calif., it was sent to Burton's home -- the listed return address on the box.
"We start opening it up and it's filled with that packing Styrofoam, the spray-in stuff that's hard to get through," Burton said. "We break into it, I look, and say, 'This isn't what I think it is?'"
After handing over the hefty amount of pot to the police, Burton and fiancée decided to leave their house until the following day. The couple feared that the person looking for the stash might hurt them after finding out the box wasn't there, Kare 11 reports. Burton posted a sign on their front door that read: "Kinkos/FedEx Box Given to Sac Police."
"I'm really concerned someone is going to come looking for this," Burton said. "People have gotten hurt for a lot less than $24,000 worth of marijuana."
Sacramento Police suspect that drug traffickers used his name at random and planned on picking up the box immediately after it was dropped off. Burton says he's fed up with the situation.
"Don't use my house anymore," Burton said in a message to the box's sender. "Go find somewhere else to drop off your marijuana."
© Copyright IBTimes 2023. All rights reserved.
FOLLOW MORE IBT NEWS ON THE BELOW CHANNELS