Man Reveals Horrifying Moments When He Got Trapped Inside Jaws Of 12-Foot Alligator [Video]
A former U.S. Air Force pararescueman found himself at the center of a stressful situation this month when a 12-foot-long alligator attacked him and bit his head when he was preparing for an upcoming event.
The incident took place on Aug. 3. A drone footage shot from above a Florida lake shows the moment a large alligator chomps on 34-year-old Juan Carlos La Verde's head. The man, an Oldsmar firefighter and paramedic, somehow managed to survive the attack, 7 News reported Friday.
The footage shows La Verde swimming directly toward the large alligator as he leaves a wharf on Lake Thonotosassa. A visible brouhaha in the water occurs when the man and ferocious animal unexpectedly come face to face. La Verde swims hastily toward the shore to loosen himself from the grip of the alligator and save his life.
The man said he did not realize an alligator was in the water until he felt "its teeth after feeling the scales."
"When I felt the teeth, I immediately knew, and then as I opened it I knew that I either turned it or it turned me, but it was confused just as I was confused, and then it just let go," the man told ABC action news. The reptile was at least 12 feet long, he added.
In the commotion, his actions were merely a reflex to save himself. "With the right stroke, all I felt was scales, teeth and then right there I'm like okay. I immediately tried to open its jaws because I knew I was in a gator," La Verde said.
Although he was severely injured, he managed to swim to the dock, haul himself up, and then a kind passerby drove him to the hospital. To ensure he doesn't burden the lady taking him to the hospital, he called 911 himself and explained what happened, New York Post reported.
"I am not going to put extra stress on somebody that is already driving a bloody man somewhere. Like if I can ease that load off of this lady," he said.
A seasoned triathlete, La Verde was preparing for an adventure event when he was attacked. He suffered significant head and face injuries in the attack. According to a GoFundMe set up for him that has raised $62,678, he underwent a six-hour reconstructive surgery at Tampa General Hospital to fix the damage to his skull.
La Verde's jaw was wired shut and bone in his skull needed to be removed. His friend told 7 News that the firefighter was released from the hospital eight days after the deadly attack.
The videographer who caught the incident on his drone camera said that La Verde's survival is a miracle. "If the attack had transpired any other way, it might have been so much worse. Somehow it all happened in just the right way, and he was able to escape. The angles at which she grabbed him, the way they turned, the fact that he had a brief moment to catch his breath," he said.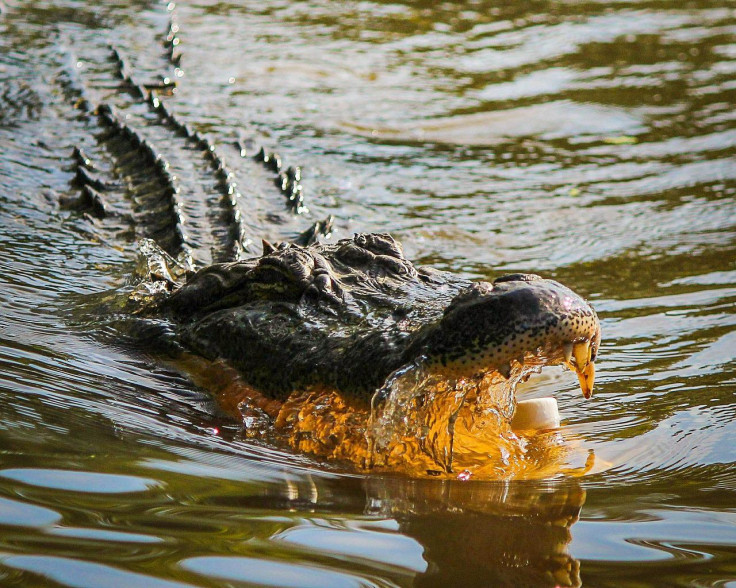 © Copyright IBTimes 2023. All rights reserved.