Man Threatens To Blow Up McDonald's Over Lack Of Chicken Nuggets Dipping Sauce
KEY POINTS
Robert Golwitzer Jr. threatened to blow up a McDonald's and punch an employee
Police said the threats were made over the lack of a dipping sauce for Golwitzer's McNuggets
Golwitzer was arrested and charged with felony false report of explosive or incendiary device
A 42-year-old man in Polk County, Iowa faces a felony charge after he threatened to blow up a fast food restaurant over the weekend because his order did not come with a dipping sauce for his meal.
Robert Golwitzer Jr., of Ankeny, called the McDonald's at 2526 Southwest State Street at approximately 5:20 p.m. Saturday after discovering his order did not include a dipping sauce for the restaurant's signature chicken McNuggets, WHO 13 reported, citing Sgt. Corey Schneden of the Ankeny Police Department.
According to police, Golwitzer had threatened to blow up the restaurant and punch an employee over the order mistake.
Police later reached out to Golwitzer using the phone number the threats were called in from. The man then admitted over the phone, and later in an interview with Ankeny police, to making the threats.
Golwitzer was charged with false report of explosive or incendiary device — a Class D felony. He was booked into the Polk County Jail Saturday before being released on bond Sunday, a report by KCCI stated.
A similar incident happened a few months ago in Flagler County, Florida, when two teenagers called in a false bomb threat at a fast food restaurant and then continued their pranking spree by shooting several people and vehicles with airsoft guns.
Christian Boyd, 18, and an unnamed Palm Coast 16-year-old were arrested in late February over the pranks. They were charged with shooting into an occupied vehicle, battery and making a false report of a bomb.
The two had called in a false bomb threat at the Kentucky Fried Chicken at 3 Old Kings Road in Palm Coast, prompting the store to temporarily close as an explosive detection K-9 unit from the sheriff's office conducted a sweep of the premises.
The following day at around 2 p.m., the duo then drove past two children playing at Ralph Center Park in a dark Ford F-150 and fired their airsoft guns at the children. Police said one of the children was hit and suffered minor injuries.
Police received two more reports of vehicles being shot by airsoft guns after the park incident, which resulted in no injuries but caused a windshield and a window to be broken.
The two were apprehended when police used security camera footage of the incidents to identify and contact the F-150 truck's owner, who was the mother of the 16-year-old. The woman identified his son in the surveillance footage and the teenager told deputies he and Boyd were behind all the incidents.
The 16-year-old was not named due to his age.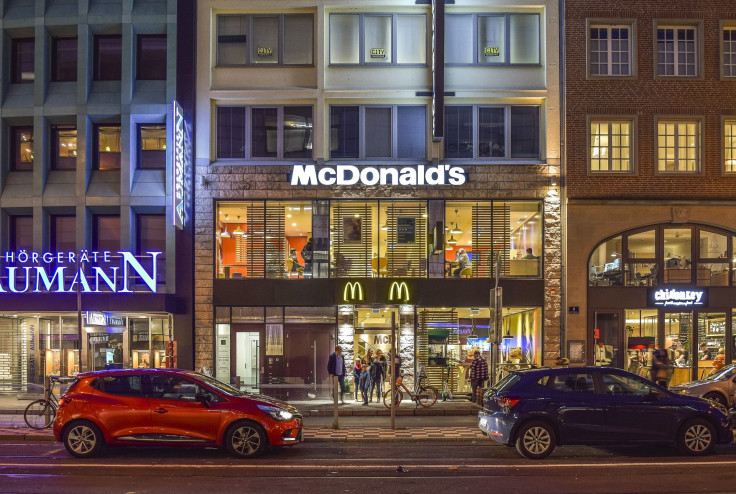 © Copyright IBTimes 2023. All rights reserved.