Man Whacked In Head With Hammer By Stranger While Waiting At NYC Subway
KEY POINTS
He was awaiting a train on southbound A train platform
The victim had injuries on the head and knees
The attack was unprovoked
A subway rider waiting at Manhattan station was whacked on his head by a stranger in an unprovoked attack, police said Tuesday.
Patrick Osborne, 45, was on the southbound train platform at 11 a.m. Sunday when he was struck with a hammer from behind. Osborne was awaiting a train to his Midtown office when the unexpected attack happened.
Osborne was looking into the tunnel, checking for the arriving train when the assailant struck him from his back. When he turned around, the attacker swung again.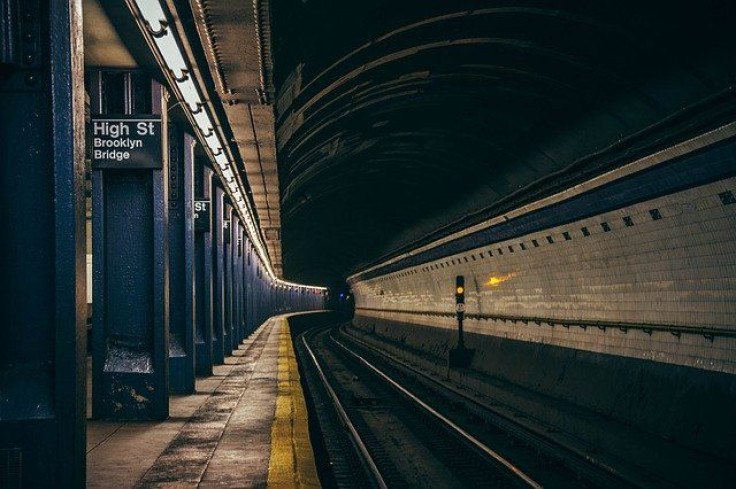 "He was coming at me again and after I see he has a hammer I start running," Osborne said, reported news outlet NY Daily news. While running, he fell and hurt his knees. His head was soaked in blood when he finally managed to ran upstairs to the station booth. The clerk at the station booth reported it to the police.
"Maybe he made a mistake and took me for somebody else, that's what I was thinking at the time," Osborne told Eyewitness News on Tuesday. Osborne heard the victim saying he is "gonna bash somebody in the head" but he thought he was talking to someone else on his earphone.
Osborne was treated at the site in an ambulance and was later taken to an emergency room for treatment. He has headaches and suffered injuries on the knees from the fall. He said he is scared to take a subway now and gets flashbacks when he thinks about taking one.
The suspect fled from the scene after the attack. The police have released the surveillance image of the suspect entering the subway who now remains at large.
In a similar incident last week, a man was arrested after he made random attacks on women at a subway station in Brooklyn. The police arrested Khari Covington, 29, for a series of attacks he made on nine random women in separate instances since last August. The sources said that the attacks were all on light-skinned women in their 20's while they were transiting on the subway, reported news outlet New York Post. He was charged with eight counts of assault as a hate crime and one count of attempted robbery as a hate crime.
FOLLOW MORE IBT NEWS ON THE BELOW CHANNELS