VIDEO: Chicago Nurse Attacked On Subway Over Coronavirus Concerns
A male nurse from Chicago is reportedly looking to press charges after being attacked on the subway by a man who blamed him for the coronavirus pandemic.
A video of the incident, which took place on the Chicago Transit Authority Red Line, was captured by a fellow passenger. Witnesses claimed the man was ranting about the coronavirus.
In the video, a man in a black shirt is seen shouting at the nurse about healthcare workers. Although the nurse tried to convince the man to leave him alone and was seen telling the man to back up, the individual continued his rant.
The man then began to yell while placing his hands near the healthcare worker's face. The nurse, who had his headphones on at the time, then placed them on the seat next to him and stood up to defend himself.
When the two began to fight, Katrice Hardaway, the woman who recorded the incident, pressed the panic on the subway cart. Eventually, passengers intervened and shouted at the men to stop fighting.
While the unidentified man remained on the train, the nurse exited at the next stop. Hardaway revealed that she also got off of the train to follow the nurse and make sure the police received the video of the brawl.
"Fighting through this pandemic for us, and he shouldn't have to go through that on his way to work," she told Chicago's WBBM-TV.
Police have not yet found the man following his attack on the nurse.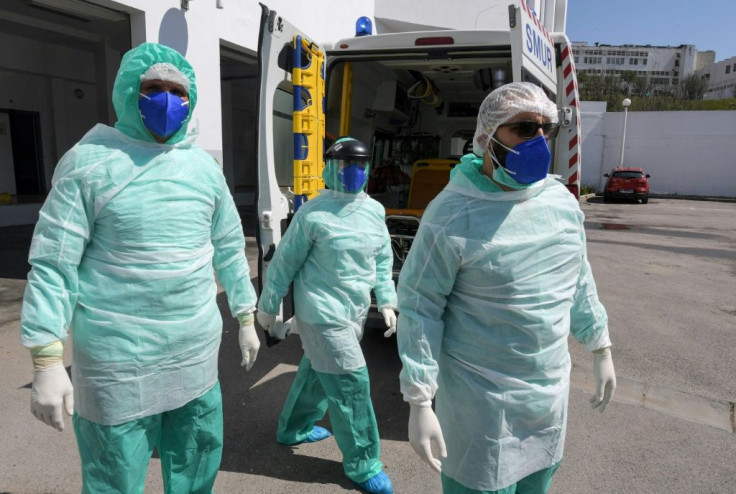 © Copyright IBTimes 2023. All rights reserved.