Man Who Couldn't Swim Dies After Saving Drowning Child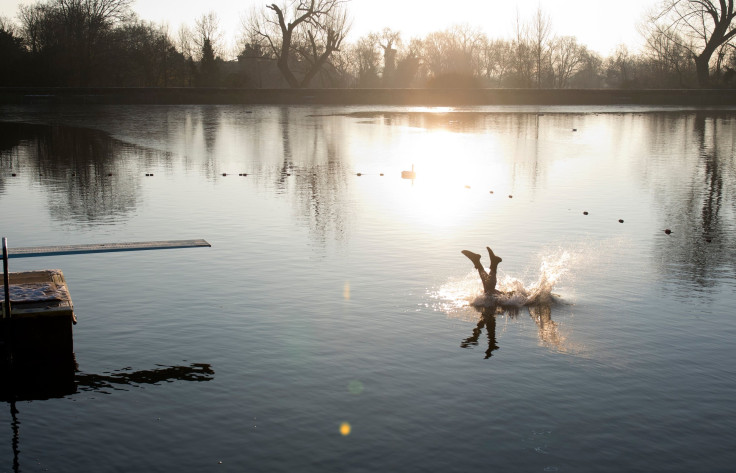 A California man, who did not know how to swim, jumped into the river to save a five-year-old boy from drowning Saturday. While he was successful in his goal, he lost his own life in the process.
Victor Mozqueda, 22, was out with his family members to Sequoia National Park over the weekend when the tragic incident happened. The group of family members included Mozqueda's brother-in-law Ivan Gonzalez and Gonzalez's young nephew, Vincent Gonzalez.
As all of them were taking a stroll by the riverside at the park around 6:45 p.m. local time (9:45 p.m. EDT), Vincent got too close to the slippery rocks by the river bank, lost his balance and fell into the river which had strong currents.
Without thinking twice, Mozqueda jumped into the river, closely followed by the parents of the child. "It was about four or five people in the water trying to reach them. A fisherman and a marine also jumped in," Ivan explained.
However, the raging waves were making it difficult to reach Vincent. Both Mozqueda and Vincent got pulled under the strong currents of the river several times. Nevertheless, the 22-year-old non-swimmer managed to get hold of Vincent's neck and never let go, despite the struggle to stay afloat.
"Some how [Sic] Victor manage to keep Vincent on top of his head even while he was under water so that Vincent could breath. He never let go of him even when they went down under the currents a few times. The last effort he did was to throw Vincent out of the strong current so that his father could barely grab him," according to a Go Fund Me page created by Maria Gonzalez, the victim's sister.
The fundraising campaign, that was set up to help raise money for his funeral, has gone way past its goal of $25,000, thanks to the generous contributions from people who were touched by Mozqueda's act of heroism.
After making sure that Vincent was out of the harm's way, Mozqueda got pulled under the currents one final time, and he was never seen again. Two hours later, divers retrieved his body.
"He didn't deserve to do die like that," Maria told KTLA. "He didn't."
As for the five-year-old, a couple of fishermen helped get the parents and child out of the water, authorities said. Although he was unconscious at first, the boy's father and other fishermen started performing CPR on him and were able to successfully resuscitate him.
Paramedics arrived at the scene and transported the young boy to a hospital in Visalia, California, via helicopter. He was transported again to a second hospital where he continued to recover. Although the details of his condition are not known, his uncle confirmed he was responsive.
"He saved my nephew," Ivan said, adding that Mozqueda "would always do things for others. That's just the way he was raised."
Maria remembered her brother as someone who was always full of life and an outdoor person. "He loved playing his guitar, singing, soccer and hiking," she told CNN. "Victor was a happy person, humble caring, loving, respectful, laid back and friendly. He loved going out doors and being next to nature."
© Copyright IBTimes 2023. All rights reserved.