Man Who Drank Urine To Survive Prayed For Help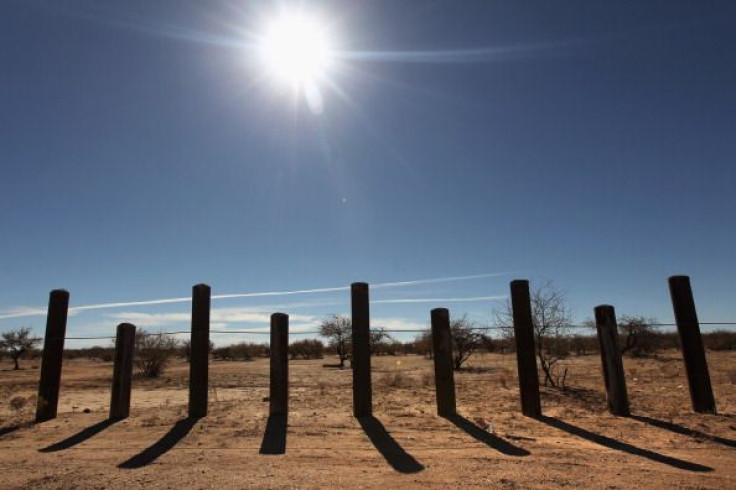 In a real life Bear Grylls move, a man stranded in the Arizona desert drank his own urine to survive and prayed to God for help, People Magazine Wednesday. Mick Ohman liked to go on "little adventures" after he moved to Phoenix from Minneapolis last year. That's why he decided to drive 80 miles away from home.
After getting a bite to eat in Crown King, which is essentially a ghost town, he decided to take a different route home so he could see the sunset. But the jagged roads caused his car to break down and he was left to survive in the desert — miles away from help.
READ ALSO: Man Survives In Desert For 3 Days Drinking Urine, Other Extreme Incidents
Even though the 55-year-old had his phone with him, there was no reception. The only thing left for him to do was pray to God. "I was worried but I kept hope because I was doing a lot of praying," Ohman told People Magazine. "I really put my faith in the Father above."
It didn't take long for the blistering Arizona heat to affect Ohman's body. He was hungry and thirsty, but the only thing he had to eat was crackers, an old sandwich and some beer.
To quench his thirst, he drank his own urine. "I was so thirsty that I would swallow and my throat would stick together," he explained. "I had to urinate, so I grabbed a cup. The urine wasn't as salty or bitter as I thought it was going to be, but the temperature is what got to me."
He made it through the night and was able to find a stream to drink from the following morning. He spent the day firing bullets into the sky and wrote "H" on the ground in case a plan flew by. As darkness fell, it began to rain.
On the third day in the desert, Ohman was inspired to be rescued, even though he was in pain. "The sun was beating me down badly, and I'm sweating like crazy, my neck is getting red and chaffed," he says. "I was hurting." But he continued to walk to hopefully find help.
That's when he came across Troy Haverland, who was riding his motorcycle. Ohman flagged down Haverland, hoped on the back of his bike, and took Ohman back to town.
MORE: American Airlines Flight Reportedly Delayed For Hours Over 'Urine Smell'
Ohman credited Haverland with saving his life. "There's no way I would have made it out of there on foot," Ohman said. "My prayers were answered, simple as that."
While Ohman isn't willing to give up his adventurous side, he'll be more cautious in the future. "I'm getting back on that pony in a week or two!" he told People Magazine. "But this time, I'll be going with experts."
Arizona's desert can be a deadly place. The trek between Arizona and Mexico has killed more than 2,100 migrants, Al Jazeera wrote in 2014. Temperatures can get as high as 120 degrees Fahrenheit.
Follow me on Twitter @mariamzzarella
© Copyright IBTimes 2023. All rights reserved.