Man Who 'Intentionally' Went Overboard Holland America Cruise Ship Not Found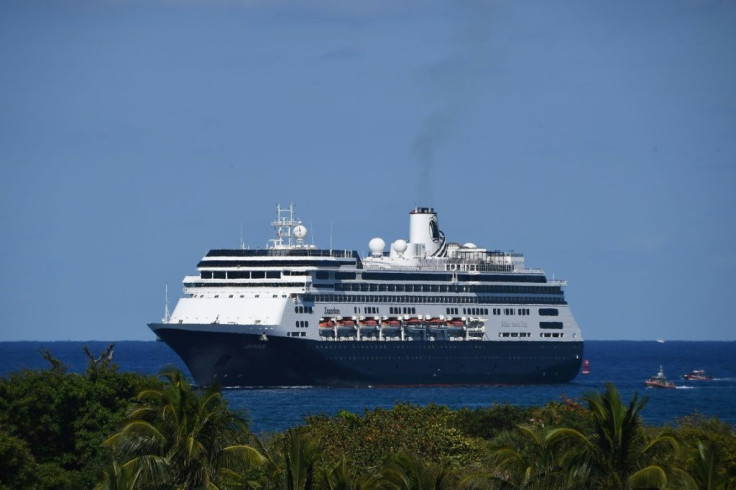 A man who "intentionally" jumped from a Holland America cruise ship on Monday night has not been found.
The Coast Guard said it suspended its search for the 31-year-old man shortly before noon Tuesday, the Juneau Empire reported.
In a statement obtained by the Juneau Empire, Petty Officer Ian Gray of Coast Guard Sector Juneau said, "We thoroughly searched the area for approximately 11 hours with negative results, so it was decided at that point to suspend any further search."
The man was last seen near Juneau on Monday night, according to the Juneau Empire.
Coast Guard dispatched a 45-foot response boat crew from the Coast Guard Station in Juneau at 11:05 p.m. Monday, with an MH-60 helicopter aircrew launched at 12:03 a.m. Tuesday.
A cruise line spokesperson told the Anchorage Daily News that "A review of closed-circuit TV footage indicated the man likely went overboard intentionally."
Search efforts were also assisted by Eurodam, another cruise ship in the Holland America fleet, he cruise line told the news outlet, adding "Both ships remained in the area for several hours as the search continued before being released by the Coast Guard in the early hours of the morning."
The Eurodam cruise ship had contacted the Coast Guard on Monday evening, saying that it had heard "shouting coming from the water," Anchorage Daily News said.
The news outlet went on to say that the man was a crewmember of the Koningsdam cruise ship. He had been reported missing shortly after the vessel had left Juneau.
In a statement shared with the Juneau Empire, Holland America said: "All of us at Holland America Line are deeply saddened by this incident and our thoughts and prayers are with his family at this difficult time. We are offering counseling services to team members and guests who may have been affected by this incident."
The cause of the incident is under investigation.
© Copyright IBTimes 2023. All rights reserved.