Manchester United Transfer News: Angel Di Maria, Marcos Rojo In? Nani, Anderson Out?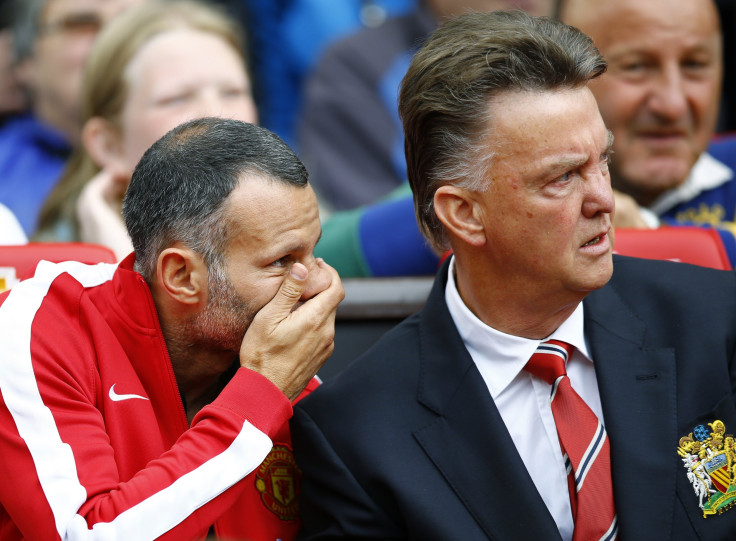 A crushing and debilitating loss in their Premier League debut Saturday has put Manchester United and new manager Louis van Gaal's transfer aspirations into high gear. Swansea defeated the Red Devils 2-1 at Old Trafford, and exposed weaknesses in midfield and defense. Van Gaal said his squad's confidence has been "smashed," and the need for reinforcements in the final two weeks of the transfer session will be necessary to stop United's early bleeding.
"When you have preparation, win everything, then lose your first match, it cannot be worse," Van Gaal said to BBC. "We have built up a lot of confidence. It will be smashed because of this.
"I have said before that I know how big a job I face here. Our wins in the United States and against Valencia meant that the expectation was so high.
"In the first half I saw a lot of my players looking very nervous and making the wrong choices. The players have to get used to that expectation because this is Manchester United and they have to cope with that pressure."
When he was hired in May to replace David Moyes, Van Gaal was hailed as a savior who could reinstitute the winning culture built by Sir Alex Ferguson. He's likely right to suggest his players are down, but Van Gaal may have had a hand in tearing the team up before Saturday's let down. According to Daily Mirror, he has ordered Nani, Anderson and Wilfried Zaha to eat separately from the first team and has kept them out of team strategy sessions as well. Though it could be Van Gaal's way of simply hinting that one or all three should be on the move shortly. Van Gaal is apparently "insisting" all three be sold, with Juventus chasing Nani, and Crystal Palace and Newcastle intrigued by Zaha
A report Sunday from Express says United are closer to a deal for Sporting Lisbon center back Marcos Rojo, and it's believed Nani or Anderson could be sent on loan to the Portuguese side as part of the £16 million deal. The 24-year-old Argentine could slot in well next Luke Shaw, and with the Mirror reporting that Ajax defender Daley Blind is still in Van Gaal's sights, United may finally have completed the backline overhaul.
Midfield is another conundrum entirely, and a deal may go down to the very last minutes of the transfer session. A splash deal in the neighborhood of £50 million has long been speculated between United and Real Madrid for Angel Di Maria, (and Sami Khedira to Arsenal) but Daily Star reports Madrid manager Carlo Ancelotti said the team is done dealing.
"They are Real Madrid players," Ancelotti said. "They didn't play in the Super Cup because they joined the group on August 5th. Today's match will be important to give them some playing time.
"The transfer market is over and we won't re-open it."
© Copyright IBTimes 2023. All rights reserved.