'The Mandalorian' Season 2 Director Admits He Knows Real Name Of Baby Yoda
KEY POINTS
"The Mandalorian" Season 2 is debuting on Disney Plus in October this year
In an interview with Collider, "Extraction" director Sam Hargrave confirmed that he was hired as the second-unit director for Season 2
Hargrave revealed that though there were some filming restrictions, the crafting process of the show is still a unique one
"The Mandalorian" Season 2 second unit director Sam Hargrave apparently knows the real name of "The Child," but will that secret finally be revealed in the show's next installment?
The second season of the "Star Wars" spinoff "The Mandalorian" is reportedly slated to premiere on Disney Plus this October. Hargrave, recently lauded for his Netflix action-thriller film "Extraction" with Chris Hemsworth, confirmed to Collider that he will be working alongside confirmed directors Jon Favreau, Dave Filoni, Rick Famuyiwa, Deborah Chow, Bryce Dallas Howard, Taikia Watiti, Carl Weathers and Robert Rodriguez as second unit director.
With experience working on the likes of "Avengers: Infinity War," "Avengers: Endgame," "Deadpool 2" and "Atomic Blonde," Hargrave is definitely all about crafting the best action sequences possible. But considering "The Mandalorian" has a special structure known as "The Volume," the director admitted that there were some limiting factors when coordinating the show's action sequences.
"Truthfully, it didn't really impact us on the action side," Hargrave told Collider. "It did limit what you could do in the space because 'The Volume' is closed in and its got a ceiling cap, so sometimes if you have, for example, in the first season [the Mandalorian] has a jetpack and they move him with a wire and he's not just running around, it's harder to execute that because there are restrictions on the height you can get your equipment to. So, from a design standpoint, it's a little constrictive."
Despite these limitations, Hargrave said that filming the show was a unique crafting process, mentioning how it's almost similar to that of the "older school of filmmaking."
"Because you're seeing and photographing it in real time — a lot of these locations are real or they're built ahead of time — you have to know your shots. So much prep goes into it," the action movie director shared.
Meanwhile, the finale of "The Mandalorian's" first season hinted at more adventures coming for the heroes, with Baby Yoda and the Mandalorian seeking out the "sorcerers" who shared the Child's powers.
The Season 2 director, Hargrave was asked about what's in store for Baby Yoda's character in the upcoming installment. While he didn't share a lot of information, Hargrave teased that he knows something about Baby Yoda that fans are curious about.
"Yes, I know the name of The Child," the director revealed to Collider. "I carry that secret. It's a very heavy burden."
The Child, who was dubbed Baby Yoda by fans, was adopted by the show's main protagonist, Din Djarin or Mando. The initial goal was to track and capture the Child for a remnant of the fallen Galactic Empire.
Both the Child and the Mandalorian are the only characters who appeared in all episodes of "The Mandalorian" Season 1.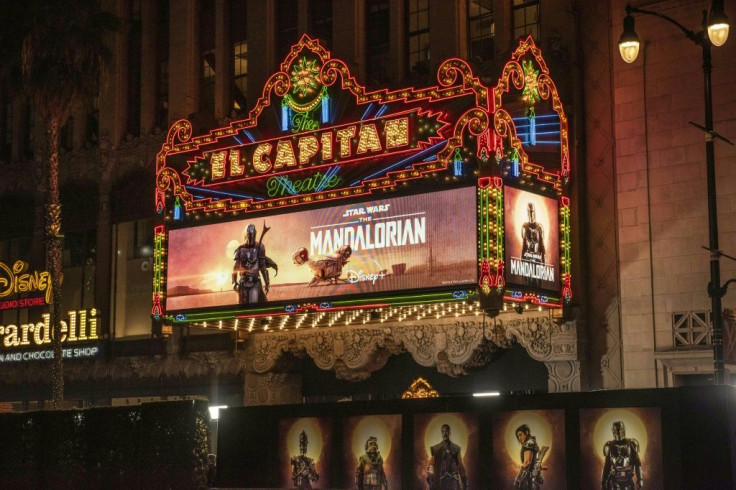 © Copyright IBTimes 2023. All rights reserved.