Manhattan Subway Rape Attempt: Ex-Convict Choked Woman Unconscious, Dragged Her Onto Platform
KEY POINTS
Sinke Zewge was convicted in 2011 for attempted rape and robbery
The homeless parolee choked his latest victim and attempted to rape her before dragging her onto the subway platform
Zewge faces multiple charges for the Aug. 3 attack, including criminal obstruction of breathing
A homeless parolee who choked a woman into unconsciousness and attempted to rape her on a C train in Washington Heights last month has been arrested, police said Tuesday. The suspect, at the time of the attack, dragged the woman onto the platform before escaping.
Sinke Zewge, 39, was arrested Monday on charges of attempted rape, robbery, assault and unlawful imprisonment, NBC flagship station WNBC reported. Zewge was also charged with criminal obstruction of breathing for the Aug. 3 attack. At the time of the incident, the man and the 40-year-old victim were on-board the Manhattan C train bound to the 168th Street-Broadway station.
The New York Police Department Special Victims Unit thanked the Fugitive Enforcement Team for "locating this level 2 sex offender parolee." Zewge was convicted in 2011 for attempted rape and robbery of a 22-year-old woman in Manhattan in June 2010. After serving five years, he was paroled in 2016. Court records revealed that his parole was to end June 2022, New York Daily News reported.
Zewge's arrest came about eight weeks after the horrifying assault. Local police said he first demanded money from the woman and slammed her into the train car seats at around 9.45 p.m., New York Post reported. Zewge strangled the victim until she lost consciousness. He then placed his hands inside her bra and attempted to rape her.
The ex-convict dragged the woman onto the platform and took off from there. The victim did not suffer any serious physical injuries following an immediate evaluation at the scene, police said.
Zewge's arraignment was pending in Manhattan Criminal Court on Tuesday.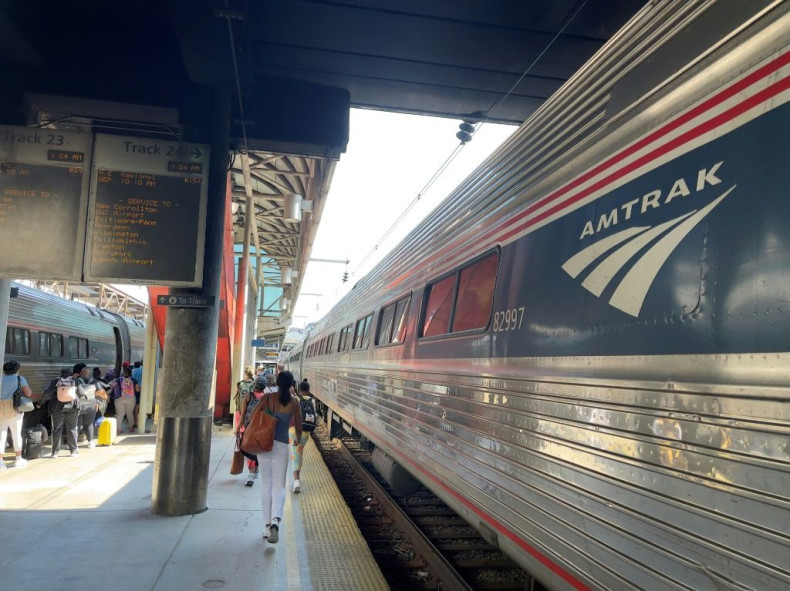 © Copyright IBTimes 2022. All rights reserved.