Man's Family Awarded $15.6 Million After Beer Pong Death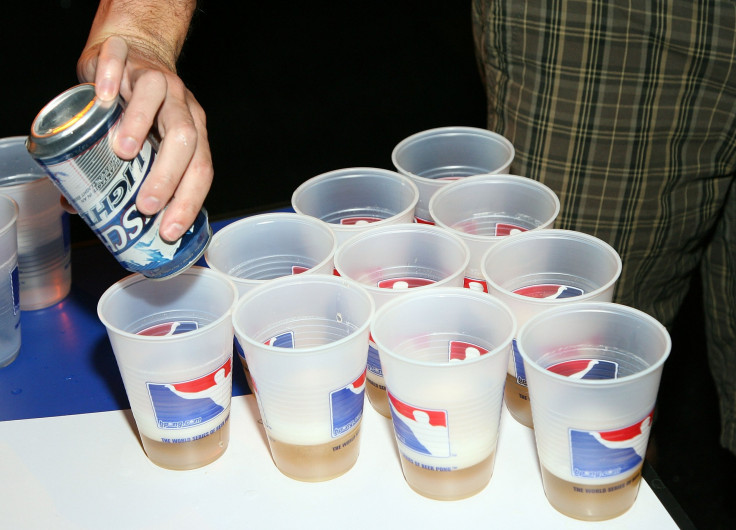 A Connecticut man fell to his death from a fourth floor window following a fight over beer pong in 2013 and his family was awarded nearly $16 million by a state Superior Court Jury on Monday.
After one day of deliberation, six jurors in Bridgeport, Conn., agreed with a lawsuit ordering rival beer pong players Kyle Gonzalez, Matthew Chandler and Stephanie Dwyer to pay the family of Salomon Martinez $15.6 million for their role in his Jan. 16, 2013 death. WDSU-6 reports that Martinez was invited to play the popular beer-drinking game that involves shooting ping pong balls in beer cups with the three others at Dwyer's apartment in Naugatuck. Police say a fight broke out over the $10 bets placed on the game and Martinez was accused of cheating.
After some bottles were thrown and a fish tank was shattered during a scuffle, police cay Martinez was chased up a set of stairs into a locked bedroom. After barricading himself in, the others broke down the door but Martinez had somehow fallen from the fourth floor window and died on the cement below.
Martinez's lawyer, Jeremy Virgil said he was happy for the jury's decision but saddened by the circumstances. Martinez' mother, Yolanda, broke into tears as she told the jury about her son's life on the witness stand this week.
"We are happy with the result and glad the jury was able to make these people accountable for their actions," Virgil told WDSU-TV. "He was a wonderful son, husband and father who worked hard to support his family.
Police said they were called to the Pond Street apartment and interviewed partygoers but that nobody had seen the body on the sidewalk. However, when police returned an hour later Martinez' body was lying on the cement.
Chandler and Gonzalez both pleaded guilty to first-degree manslaughter and conspiracy to commit first-degree assault regarding Martinez's death. Gonzalez is serving fifteen years and Chandler was sentenced to 10 years.
Dwyer fled Connecticut after the incident but is believed to be living in Florida.
© Copyright IBTimes 2023. All rights reserved.