Mara Group's Ashish Thakkar On What Investors Get Wrong About Africa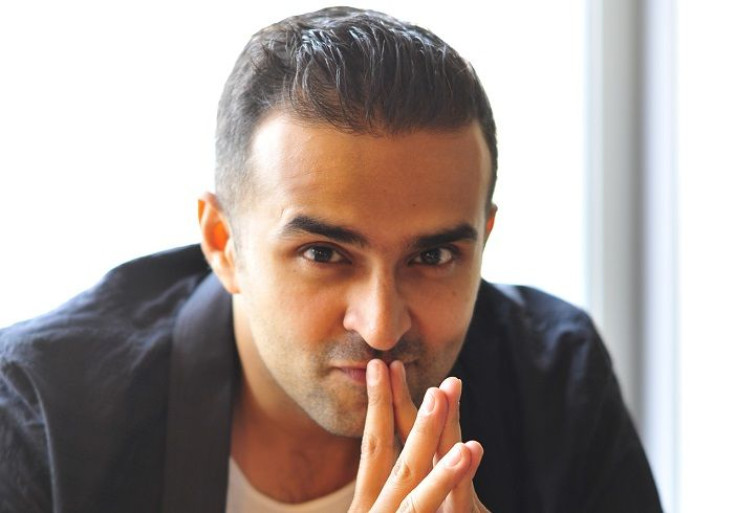 Ashish Thakkar started his first business at age 15, when he sold computer parts to friends in Kampala, Uganda. He borrowed just $5,000 for the project, and was at the beginning of a career as an entrepreneur.
Now 32, he spends 20 days a month traveling around Africa and will soon become an astronaut when he steps aboard the inaugural flight of Virgin Galactic, of which he is a board member.
Thakkar's business has grown into Mara Group, an multi-sector investment group that operates in 19 countries around the continent. Last Friday, the Mara case was formally read at Harvard Business School, joining the likes of Amazon (NASDAQ:AMZN) and Apple Inc. (NASDAQ:APPL).
One of his many current projects is Atlas Mara Co-Nvest Ltd.(ATMA:LN), which he founded with former Barclays executive Bob Diamond. Their goal is to work together to pursue prospects in the banking industry around the continent.
Thakkar spoke to IBTimes about what's ahead for this new venture, his business style, and what's ahead for Africa -- a region set to grow at record rates in the next few years.
How are things progressing with Atlas Mara?
Well, we set out to raise $250 million and we ended up raising $325 [million], which was great in that respect. We have a lot of deal flow coming through and we have a lot of talent coming through. Governments are extremely receptive, warm and welcoming.
We haven't finalized anything yet, but we have obviously 12 months to do a transaction which means that we have until December -- and we think we will announce a transaction way before then. We want to be a bank for business. We're not necessarily going to focus on big corporates, but we really want to focus on retail, SME (small to medium enterprises) and other financial services.
Bob's multinational financial services experience plus my Africa experience over the last 17.5 years is a pretty strong combination in that respect.
Is this kind of collaboration a growing trend?
Absolutely. Mara's model is exactly that: International organizations or individuals have the subject matter expertise while we have the local expertise. It's something that's really required for the continent to progress.
I don't think international companies coming on their own and trying to plug in Africa ... is the right way to do it. They're going to have a lot of challenges with very many countries, cultures, etc. It's not a copy-and-paste scenario.
At the same time, for local companies to really become specialized in something does require the global experience and expertise.
How did you and Bob meet?
We met about a year ago at a conference, through our respective foundations, the Mara Foundation and the Diamond Family Foundation. Within a couple of minutes we very quickly realized that there's such great synergies between us generally and professionally as well.
We met a few times after that and agreed to create Atlas Mara. We really, truly wanted to make a positive social impact. We also agreed that a portion of our returns as Atlas Mara would go to our foundations.
The term "impact investing" is being used more and more these days, especially relating to African projects. Are you an "impact investor?"
This whole thing of "profit for purpose" and "impact investing" are really sexy terms and they do make a lot of sense, but I'm not an "impact investor."
At Mara we have four core principles. Firstly, whatever we do truly must have a positive social impact for the country and the people. Number two, whatever we do is pan-African. We don't like to do country-specific transactions, we like to work across the continent. Number three, whatever we do we want to be "game-changing." We want it to be different. Fourth, everything we do is above board, so everything has the Mara brand on it.
So how is this different from "impact investing?"
I'm just an ethical business that wants to do it properly and wants to make a difference.
All these terms are fantastic, but I think bottom line is that if you want to come to Africa I think it's extremely important to work in an ethical manner that automatically is self-sustainable.
A lot of people promise to do good after they've done well, and my whole thinking is if you do good, you will do well automatically. So I think there needs to be a shift in mindset.
One of the African ministers recently said in a conference, "Please come and invest in Africa, but we're not begging you. We're not desperate. We're going to get there with or without you."
We want the right type of capital, we want the right type of mindset.
Atlas Mara is not an impact investment bank. It's a genuine bank with two individuals who generally want to make a difference and do it properly and for the long run.
What are the major misconceptions that people have about starting up businesses or investing in Africa?
People need to understand that we are 54 countries. There are 54 different mindsets, cultures, histories, politics, parliaments etc. You cannot generalize us as a continent. I think it's very important to be fully aware of that and work in that manner. You need to be truly local. Don't try and copy and paste anything even within a region.
Can you talk about some recent projects?
We get quite a few proposals every day, maybe about three to five. We've constantly got stuff coming in, so we're very picky in terms of what we want to do.
We're Africa's largest IT services company, we're Eastern and Central Africa's largest corrugated packaging manufacturer. We're West Africa's best glass manufacturer. We're into large-scale real estate developments, we're into large-scale agriculture. Obviously we're in financial services.
But Mara Online is a very exciting space right now. We're going to be launching three exciting products: Mara Messenger, which is our instant messaging platform; Mara Pay, which is our mobile wallet, and Mara Mentor, which is our online mentorship tool.
It's a really exciting strategy it's going to be really funky and awesome. It's our continent's first real integrated social media site in that respect.
I'm really excited, it's going to be really fun. And the beneficiary on Mara's side is the foundation group. It'll make the foundation self-sustainable for life.
The foundation is focused on African entrepreneurs. Is it true that four out of five startups fail? Why is that?
It's crazy, but that's just the thing. The Mara Foundation's mission is: How do we truly enable, empower and inspire young entrepreneurs and women entrepreneurs? It's pretty cool.
I started Mara when I was 15 years old. I had no networks but I raised $5,000, so I understand what it's like being in Africa and starting with very little capital.
What makes it so difficult to start a business in Africa?
Basically, in the West there's more established systems. You can pitch an idea to somebody and they'll back you. There are VC (venture capital) funds who like this kind of stuff. The U.S. is used to a lot of young people succeeding; in some ways it has that environment which has already been supported.
The Silicon Valley story started in the '60s, and by the late '60s, early '70s, the VC industry was booming; within two days you could raise money.
And I think it's a similar situation, but we're in late '50s, early '60s still. The only way to do that it by putting in these models and systems and processes. It's taken me 17, 18 years to get to where Mara is today. I'm sure if we truly enable, empower and inspire them we can do it a lot quicker, and that's my dream to see that happen.
Can you think of one particularly memorable project?
There's quite a few of them. Some set up coffee shops right in front of your eyes, others create recording studios. An interesting one was with bota botas, or motorbikes. One guy got some cheap smartphones, put Google Latitude on it and gave it to all the bota bota guys to create this "dial-a-bota" kind of company so you can track where the riders are.
There's so much innovative stuff happening.
The amazing thing is that when I first started this I would worry that everybody would be asking me for money. And seven out of 10 were just asking me for advice, guidance and support -- not necessarily funding.
Reports show that corruption is a big problem for businesses in Africa. How do you work around this?
That's a great question. As I mentioned earlier, everything we do is above board.
We do face some bureaucracy here and there, but it's such a two-way street. If you entertain it they'll take it, if you don't entertain it, like we don't, you'll still get things done. When we genuinely face bureaucracy, I scream and shout and name and shame when I have to. I make sure that point is really made.
So there are ways to kind of avoid it completely. Business can be done in a straightforward, ethical manner.
A lot of governance is improving. I've seen it firsthand. I've been there for the last 20 years and I've been traveling the continent extensively, so I get it, I understand it. It just needs to be done properly and you can do it.
What are some industries or sectors to watch in Africa in the coming years?
Technology and financial services, I think these are going to be truly huge. Agriculture and food processing is also going to be very big.
FOR FREE to continue reading
✔️ Unlock the full content of International Business Times UK for free
offer available for a limited time only
✔️ Easily manage your Newsletters subscriptions and save your favourite articles
✔️ No payment method required
Already have an account? Log in
© Copyright IBTimes 2023. All rights reserved.