Margaret Thatcher's Personal Collection To Be Auctioned By Christie's After V & A Museum Turns Down Offer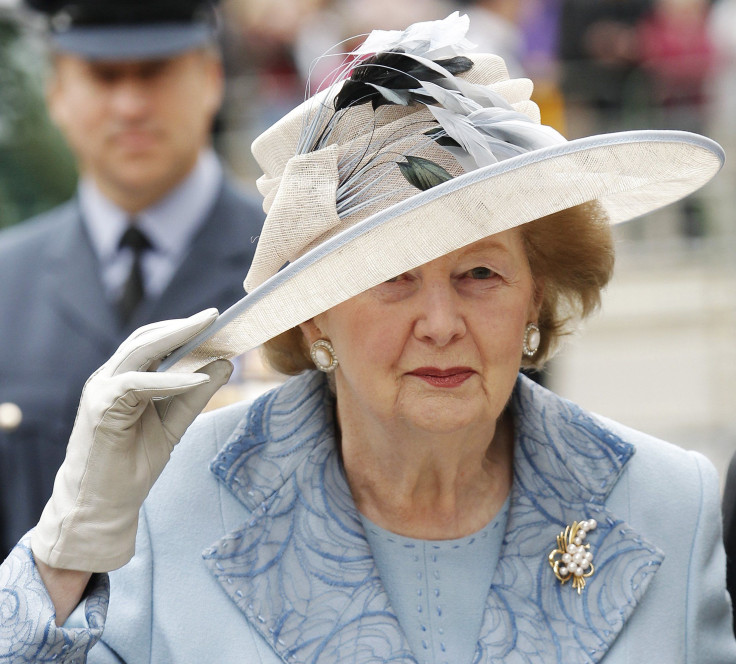 Margaret Thatcher's personal collection of clothes, jewelry and political mementoes will be sold off by her family after Victoria and Albert Museum London turned down an offer to display her wardrobe for the nation. More than 350 items from the late British prime minister's political and personal life are to be sold at an auction by Christie's on Dec. 15, and an online auction to be held from Dec. 3 to Dec. 16.
However, now Victoria and Albert Museum has made a U turn after facing criticism from cabinet ministers. The latter said that Thatcher's clothes and her personal collection should be saved for the nation. Senior Conservatives said they were keen to help save the 350 items from Thatcher's political and personal life, from her prime minister's red dispatch box to her wedding dress.
The museum has told that it would welcome a new offer to show the collection. Earlier, the museum had turned down the collection on the basis that they collect only items of "outstanding aesthetic or technical quality" rather than those with "intrinsic social historical value."
"She was certainly in her lifetime the best-dressed woman. She had terrific taste," said British designer Vivienne Westwood, who admitted she was no "fan" of Thatcher. She added that it would be great if the V&A showed her clothes.
Meanwhile, Charles Moore, the former editor of Daily Telegraph said that Thatcher's clothes tell the story of a British woman winning in a man's world mostly wearing British clothes. He added that the pieces were of national and global significance and deserved a public home.
The sale will be carried out by Christie's on behalf of Thatcher's children Mark and Carol Thatcher and could see the collection scattered among admirers around the world, rather than be kept by a national institution. It will include her wardrobe, housing her famous power suits, handbags and jewelry (her famous pearls). Also, up are pieces of art, furniture and porcelain from Thatcher's home.
The sale has been designed to be "accessible" to the public. Also, public institutions will be able to bid on items individually if they choose. The collection ranges from 200 pounds to 180,000 pounds. The complete collection is estimated to be worth up to 500,000 pounds. The auction house has created an interesting video on its website.
Christie's is working closely with her daughter Carol and personal assistant Cynthia Crawford to catalogue the pieces. The proceeds from the sale will be divided among her children.
© Copyright IBTimes 2023. All rights reserved.