Margot Robbie Reveals How She Improvised 'Babylon' Kissing Scene With Brad Pitt
Margot Robbie has revealed there wasn't a kissing scene in the script of "Babylon," but she improvised it because she wanted to kiss her co-star, Brad Pitt.
"That wasn't in the script," Robbie told EOnline on Monday. "But I thought, 'When else am I gonna get the chance to kiss Brad Pitt? I'm just gonna go for it.'"
The 32-year-old actress stated that the kissing scene "was just great," and shared how the director of the movie, Damien Chazelle, helped her with it.
She went on to share her conversation with the director where she explained why their characters named Nellie (Robbie) and Jack (Pitt) should kiss.
"I said, 'Damien, I think Nellie would just go up and kiss Jack. And Damien was like, 'Well, she could — wait, hold on. You just wanna kiss Brad Pitt,'" Robbie recalled. "And I was like, 'Oh, so sue me. This opportunity might never come up again.' And he was like, 'It does work for the character,' and I was like, 'I think so.'"
The actress further revealed how after one take, the director suggested doing it again. "He was like, 'No, do it again. That really works.' I was like, 'Oh, great,'" Robbie said.
During the interview, the actress also disclosed Pitt wasn't the only co-star who she kissed.
"I actually kissed Katherine [Waterston], as well, but I don't know if that made the cut," she said about her co-star, who portrayed Ruth Arzner's character in the flick.
"Babylon" is set in the 1920s, and revolves around Hollywood's transition from silent movies to talkies. Aside from Pitt and Robbie, the cast also includes Jennifer Grant, Jovan Adepo, Tobey Maguire, Diego Calva, Li Jun Li, Jeff Garlin and Jean Smart.
The trailer of the movie was dropped in September via Paramount Pictures:
The highly anticipated movie is slated to release in the theaters on Dec. 25, and will start streaming on Paramount from Jan. 6 onward.
Robbie will also feature in the movies like the romantic comedy "Asteroid City" and the fantasy adventure "Barbie." Both movies are slated to release next year.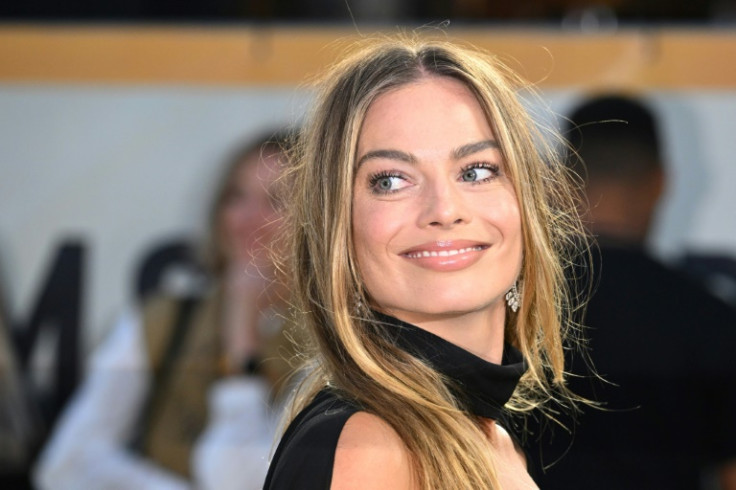 © Copyright IBTimes 2023. All rights reserved.
FOLLOW MORE IBT NEWS ON THE BELOW CHANNELS