Maria Menounos Wants To Have A Baby With Fiancé Keven Undergaro After Her Brain Tumor Surgery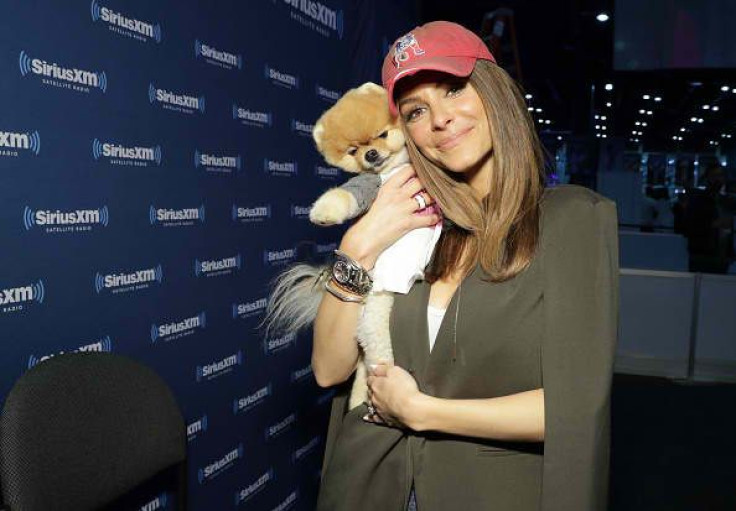 Nothing will stop Maria Menounos from having kids and starting her own family.
Earlier this year, the TV and SiriusXM host revealed that she was diagnosed with a benign brain tumor the size of a golf ball, and it had been pressing on her facial nerves. On June 8, during her birthday, Menounos underwent surgery to remove the tumor. And now that she's free of any health risks, she wants to focus on the next chapter of her life: motherhood.
Just weeks after her surgery, Menounos told People that she and fiancé Keven Undergaro "want to have a family." According to the host, she and her husband-to-be are planning to get pregnant via in vitro fertilization (IVF). The celebrity added that she was lucky she did not have a bun in the oven when she was diagnosed because tumors tended to metastasize faster in pregnant women.
READ: Michael Bublé makes first public appearance after his son Noah was diagnosed with cancer
Menounos remains grateful for everything she has despite the cancer scare. "The greatest thing that has happened out of all of this is you see God's hands all around," she said, adding that her condition changed her perspective in life and brought her closer to the people around her.
Menounos is also thankful for Undergaro for staying by her side through it all. "He'd nap with me so I didn't feel like I was alone, never left my side, never left the hospital, never got tired, never nothing," she praised her love.
Undergaro, 51, and Menounos, 39, have been dating for 19 years. He popped the big question in March 2016.
At the moment, Menounos is recovering from the surgery. She has already stepped down as co-anchor of E! News as there is a six to seven percent chance that the tumor will return. In a statement released following her announcement, Adam Stotsky, president of E! Entertainment, wished her the best in life and thanked her for all the work she put in the network over the years.
"Our thoughts and support go out to Maria and her family and we wish them all the best knowing that Maria will tackle this with the same fierce dedication she is known for," he said, as quoted by CNN. "We are grateful for Maria's many contributions to E! over the past three years."
While Menounos is recovering, she is also looking after her mom, Litsa, who is also battling stage 4 brain cancer. In a recent post on Instagram, Menounos announced that she's okay and thanked everyone for their support. She also asked her followers to continue praying for her mom. "Seriously I'm recovering well and should be as good as new very very soon! Luckily I don't need any further treatments, but I can't say the same about my mom. So please keep her in your prayers," she wrote.
What's your take on Menounos' plan to have kids after her brain tumor surgery? Drop a comment below.
© Copyright IBTimes 2023. All rights reserved.