Mariah Carey Talks Christmas At Her Household After Surviving 'Extremely Dysfunctional Childhood'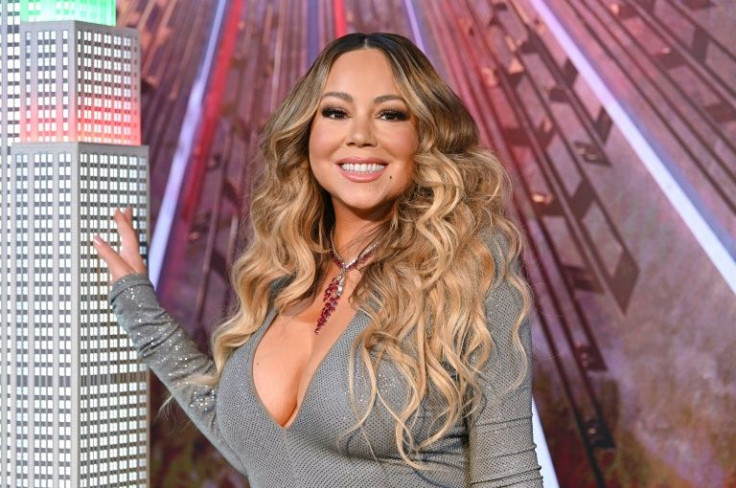 KEY POINTS
Mariah Carey said she creates her own "Christmas moment" at home every year
Carey said the idea of her doing a Christmas album originally came from her record company
She initially thought it was "a little early" but agreed because she "loves" Christmas
Mariah Carey is opening up about how she found joy in Christmas despite her "messed-up" childhood.
In a new interview for the cover of W Magazine's December issue, the 52-year-old singer spoke about the origin story of her hit song "All I Want for Christmas Is You," which has appeared on the Billboard Top 100 chart every holiday season for 28 years since its release in 1994, and why Christmas is special to her.
Carey revealed that it was her record company that first pitched the idea of her releasing a Christmas album in the early days of her career in the music industry. While she initially thought it was "a little early" for her to be dropping such an album, she eventually agreed because "well, I love Christmas."
"I had some very sad Christmases as a child, but I always try to find the bright light there," she told the magazine.
According to the five-time Grammy winner, she wrote her 1994 hit when she was up late one night playing with a keyboard and walking around the home she once shared with ex-husband Tommy Mottola.
"I didn't want it to feel specific to any era, so we didn't use sounds that were happening at that time. That way, it would feel classic and timeless," she explained. "But I could never have imagined that it would become such a major part of my life."
Carey was also asked if her 11-year-old twins Moroccan and Monroe, whom she shares with her ex-husband Nick Cannon, are aware that "their mom is more iconic than Santa Claus."
"Christmas makes me happy. People think I had this princess-style life or whatever, a kind of fairy-tale existence where I just emerged, like, 'Here I am!' And that is not what it is," she explained. "When you grow up with a messed-up life and then you're able to have this transformation where you can make your life what you want it to be? That is joy for me. That's why I want my kids to have everything they can have. I want them to be able to understand that they can be anything they want to be."
Carey revealed that her difficult upbringing made her appreciate Christmas more.
"It was an extremely dysfunctional childhood, to the point where it's shocking that I made it out of that at all," she told the magazine.
The singer also shared a glimpse of how she celebrates the holidays at home.
"I create my own Christmas moment. I mean, Santa Claus visits us. He comes with his reindeer. I am not exaggerating—this is the truth," Carey said. "By the way, before my kids were born, I did all the same types of things. That's just how it is with me and Santa and the reindeer."
Carey attempted to legally trademark the title "Queen of Christmas," but her move was recently denied by the U.S. Trademark Trial and Appeal Board. The board also decided that she couldn't trademark the titles "QOC" and "Princess of Christmas."
The rejection allows other artists to continue using the regal holiday monikers.
Elizabeth Chan, who claims to be "the world's only full-time pop Christmas recording artist," was happy with the board's decision. She was among the artists who filed an opposition to Carey's trademark attempt.
"I did this to protect and save Christmas. Christmas isn't about one single person — it's about everybody," an emotional Chan told Page Six earlier this month.
"Christmas is a season of giving, not the season of taking, and it is wrong for an individual to attempt to own and monopolize a nickname like Queen of Christmas for the purposes of abject materialism," the "A Christmas Song" hitmaker added in a statement to the outlet.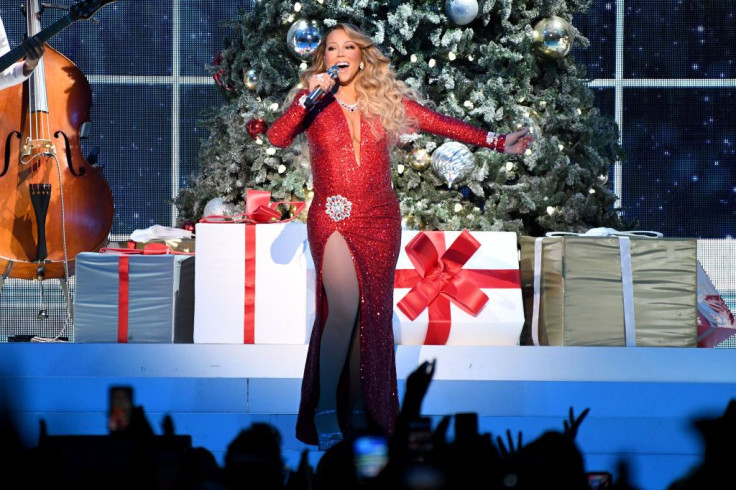 © Copyright IBTimes 2023. All rights reserved.
FOLLOW MORE IBT NEWS ON THE BELOW CHANNELS