Marijuana Legalization 2016 Risks: Weed Causes Long-Term Verbal Memory Loss, Study Reports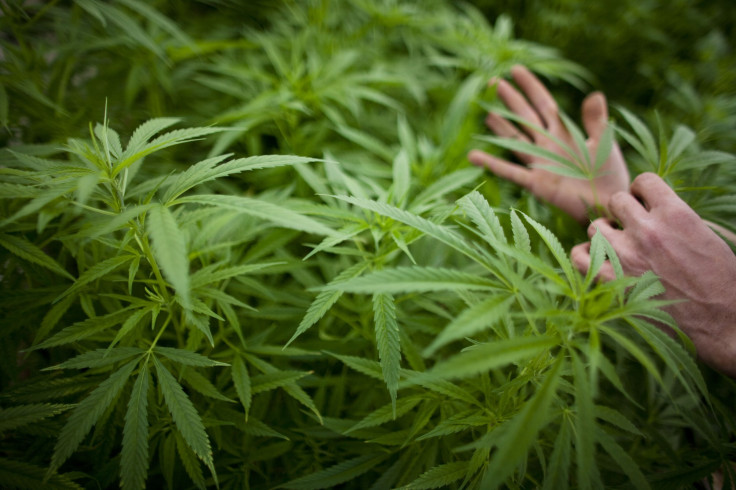 Marijuana advocates have long touted the plant as a safe substance, arguing it has similar risk factors to alcohol, if not fewer. A new study has found, however, that long-term use may impair verbal memory, Reuters reported Tuesday.
"Recreational marijuana users use it to get high, to benefit from the transient change it produces," Dr. Reto Auer of the University of Lausanne, Switzerland, and author of the study, told Reuters. "But this transient effect might have long-term consequences on the way the brain processes information and could also have direct toxic effects on neurons."
The study followed 3,500 recreational marijuana users over the course of 25 years, conducting tests that measured verbal memory recall speed and functioning. Around 80 percent of participants, aged 18-30 at the start of the trial, reported weed use.
Marijuana Legality by State | InsideGov
That number dwindled to just 12 percent in the twenty-fifth year of the study. The test found that for every five years of marijuana use, 50 percent of users would remember one less word from a list of 15. The study did not conclude, however, whether verbal memory loss was caused by marijuana.
As of June 2015, 23 states and Washington, D.C., had legalized marijuana use in some form, with Alaska, Washington, Colorado, Oregon and the District of Columbia making it legal for recreational use. At least 10 states are considering revising their laws to legalize marijuana in some form. These states include California, Florida, Arizona, Maine, Massachusetts, Michigan, Missouri, Nevada, Rhode Island and Vermont, according to a December 2015 report in International Business Times.
In the current legalization debate among Vermont legislators, several doctors in the state warned that scientists and researchers did not yet understand well enough the risks and side effects of pot in order to declare it safe. "It is a message from the elders of our society in the form of our legislators that the behavior must be safe and acceptable," John Porter, a local doctor who represents the Vermont Medical Society, told Vermont Public Radio, adding, "And we're here today because our concerns tell us just the opposite."
© Copyright IBTimes 2023. All rights reserved.
FOLLOW MORE IBT NEWS ON THE BELOW CHANNELS