Marijuana Smokers Are Moral And Selfless In Romantic Relationships, Survey Suggests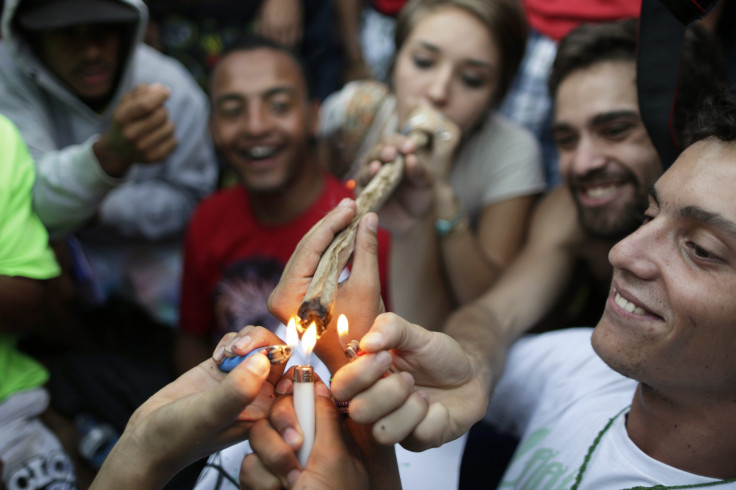 When it comes to being virtuous in romantic relationships and everyday life, marijuana smokers just may be at the top of the pack.
My420Mate.com -- a dating site for pot-smoking singles -- recently conducted a survey that looked to gauge the moral compass of its users when it comes to relationships.
According to Miguel A. Lozano, co-founder of the Los Angeles-based site, the survey "sheds some new light on the attitudes of weed smokers" and counters stereotypes that define cannabis smokers as "lazy misfits."
The survey was titled "Do Weed Smokers 'Do The Right Thing?'" and was presented to around 25 percent of the site's 4,500 registered users, My420Mate said. The 1,245 members were asked four questions related to their morality. They could respond either "yes" or "no." All age groups on the site were represented.
When it came to cheating in relationships, the majority of responders were against it. Only 2 percent of users said they would cheat even if they knew they would not get caught.
When it came to sex, the cannabis-loving responders were equally noble. When asked if they were concerned with their own orgasm or their partners, 77.8 percent of respondents said their partner's pleasure was more important to them.
Even a wallet full of money couldn't sway the majority of respondents to abandon their morals. When asked if they'd return a lost wallet with a $100 bill to its owner, 99.2 percent of the weed smokers said they would give the wallet back to the owner.
It isn't clear if that decision would stand if the amount in the wallet increased to a larger amount. But it's nice to know that, at least in an online survey, a $100 bill is barely a temptation for the site's users.
Though the majority of respondents seemed to be on the same page, the final question presented in the survey led to a glaring split among the My420Mate community.
Yes, the more traditional breakup methods of a phone call or in-person chat technically won the category. But close to 49 percent users said they believed it was fine to break up with their partner via email or text message, a controversial trend that has left many broken hearts strewn across instant messaging threads and Gmail boxes worldwide.
The site didn't follow up with a question seeing just how many My420Mate users had actually said goodbye to a partner through a text or email. But the split among respondents made it clear that the impersonal practice is likely the norm among some.
My420Mate.com launched on April 2014 – on 4/20 to be exact. The site looks to bring together couples that smoke weed and help singles avoid having to stress about the way a date will react to their smoking.
"Some people might think it's just a dating site for hippies or stoners," the site's co-founder Jay Lindberg told the River Front Times. "This website is for people from all walks of life, from the medical-marijuana patients to casual smokers to business professionals who may be in the cannabis lifestyle but they keep it out of their professional life.
"This is a way they can connect with a potential spouse that is also accepting of their lifestyle," he added.
© Copyright IBTimes 2023. All rights reserved.