Marijuana Use In Colorado 2016: Denver Now Allows Pot Use In Bars And Restaurants After Voters Approve Initiative 300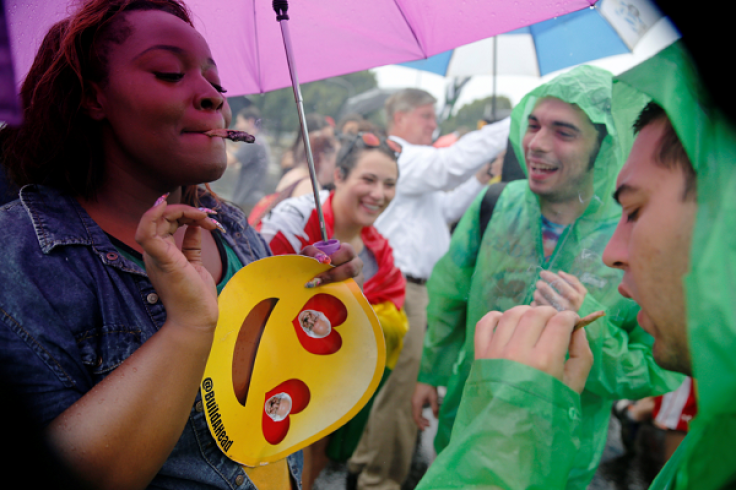 Marijuana enthusiasts in Denver will now be able to smoke their pot at various locations outside of their homes following the passing of a social marijuana measure that was on the ballot on election day. Initiative 300, the ballot measure that allows adults 21 and up to legally use cannabis flower, edibles or concentrates at bars, restaurants, cafes and other approved businesses passed narrowly into legislation on Tuesday, according to reports.
Under the new initiative, users would be allowed to smoke cannabis in designated smoking areas outside of establishments but not indoors.
The bill passed with 53.3 percent of the vote, though there are reportedly still anywhere between 10,000 to 12,000 mail-in and in-person votes that still need to be counted.
The measure's approval will launch a four-year pilot program, giving businesses permission to let customers use marijuana on their premises under city-issued "consumption area" permits. Businesses must be backed by a single local neighborhood or business group to obtain permits.
Marijuana social clubs already exist in Denver, but they can be difficult to have access to and hard for tourists to find in the city, and many of them were operating illegally before the law passed. For the most part, only Coloradans are technically allowed to use legal marijuana in a private residence or at private events. Under Initiative 300, more people – whether it be tourists or residents who live in places that don't allow marijuana – will have access to safe zones to use marijuana, which proponents say was the biggest reason for the measure.
Before Denver, San Francisco was the only city that allowed marijuana use in medical dispensaries and social clubs that permitted on-site smoking. However, patients had to apply for smoking permits to use marijuana on grounds.
© Copyright IBTimes 2023. All rights reserved.