Mark Cuban's Millions in Fines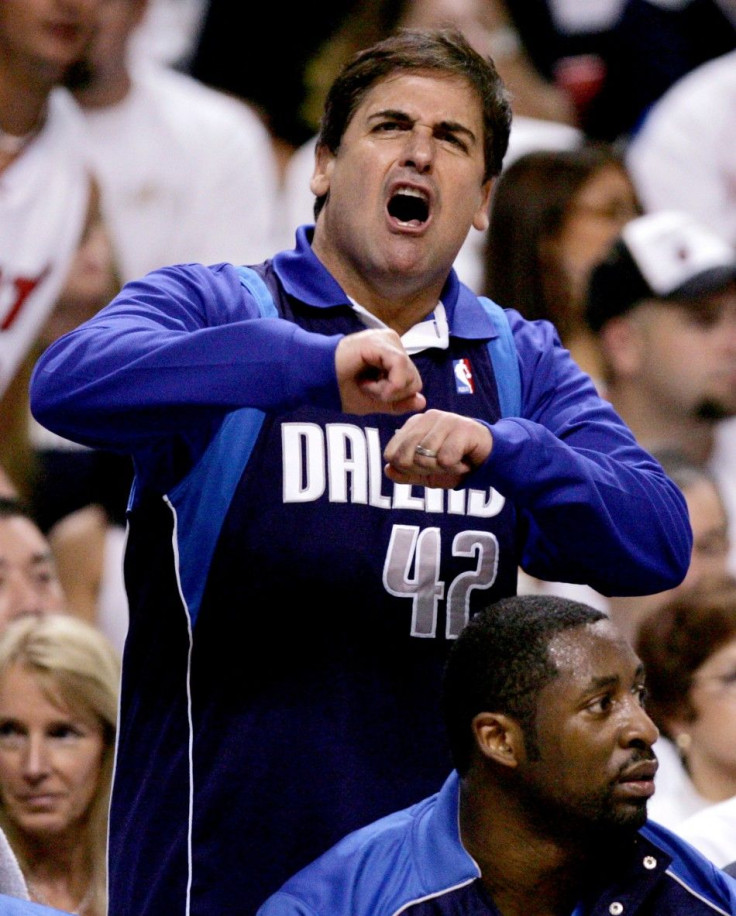 Even Mark Cuban's bad behavior benefits a good cause. But although Cuban matches his hefty NBA penalties with donations to charities, the over $1.7 million he has paid in the fines themselves over the years could have been better spent elsewhere.
Sure, $1.7 million is a drop in the pail to a billionaire - especially a billionaire who seems to get a rush from throwing money at problems - but still. It's the same amount as Obama's taxable income for 2010, and he's rich.
If Cuban had exercised a little more self-restraint, he could have bought Kanye West's $1.7 Mercedes Benz SLR Mclaren.
Or, he could have bought two Chopard diamond-and-platinum bracelets like the one Christina Hendricks wore to the Golden Globes.
Or he could have bought 17 gilded INAX bathtubs, made with tiles of 24-karat white gold. One for every Mavericks player, with a couple leftover for a referee or two.
Here's a rough breakdown of Cuban's penalties:
By 2006, Cuban had racked up $1,665,000 in fines, according to ABCNews. The total came from multiple incidents involving several acts of misconduct, with fine amounts ranging from $5,000 to $500,000.
In 2009, Cuban paid a $25,000 fine for walking on to the court to shout at Nuggets guard J.R. Smith, and he kept his sense of humor about it:
In the spirit of the joy of my getting fined and your not getting the tech, have the Nuggets PR folks contact the Mavs PR folks and I will donate 25k to the charity of your choice, Cuban wrote in a blog post addressed to JR.
In 2010, he was fined $100,000 for comments he made about Lebron James. The penalty was enforced because he made comments about LeBron, then a free agent, before the market opened.
Here is a more detailed breakdown of Cuban's fines, from an unknown but seemingly legitimate source. Note that said source mentions the list may be incomplete as the NBA may not always publicly disclose the penalties.
© Copyright IBTimes 2022. All rights reserved.
FOLLOW MORE IBT NEWS ON THE BELOW CHANNELS