Marla Maples Wants Ivana Trump To Forgive Her, Talks About Raising Tiffany
KEY POINTS
Marla Maples apologized to Ivana Trump
Ivana Trump not willing to accept Marla Maples' apology
Marla Maples confronted Ivana Trump about Donald Trump
Marla Maples has spoken about apologizing to Ivana Trump and raising daughter Tiffany.
According to past reports, President Donald Trump's marriage with Ivana hit the rock bottom when he started an affair with the model. Ivana didn't hide her ill-feelings toward Trump's second wife despite the latter's intentions to be on friendly terms with Ivanka Trump's mom.
Over two decades after Maples' affair with Trump that broke his first family, she was hoping that Ivana would forgive her, for the latter's own sake because she adores Ivana and Trump's children Donald Jr., Ivanka and Eric. However, Ivana said she would never forgive Maples for breaking her marriage with the POTUS.
"That makes me sad because I wish her nothing but love, I love her kids, and if she's holding any kind of resentment toward me, I really hope, for her sake, that she can forgive me," Maples told People after learning that Ivana was not willing to accept her apology.
Maples also shared how it was raising her daughter Tiffany as a single parent.
"It had it's challenges, but in a way I got to raise her doing our own thing There was never a man there pushing the buttons saying what we could and couldn't do," Maples recalled.
"I think when you are a single mom you realize that there are things you can do that you never imagined you can do. Just having her there believing in me makes me all the stronger."
According to Ivana, Maples once confronted her about Trump. She confessed that she was shocked with the encounter which she described as "unladylike."
Ivana recalled how a young blond woman came up to her out of the blue and introduced herself as "Marla" before asking her if she loved Trump. Ivana said she told Maples to "get lost" and informed her that she loved her husband.
Following Maples and Trump's divorce, the former made a shocking revelation. According to her, Trump was never the man she wanted to marry, so she was happy that they parted ways and she tried to move as far away as she could.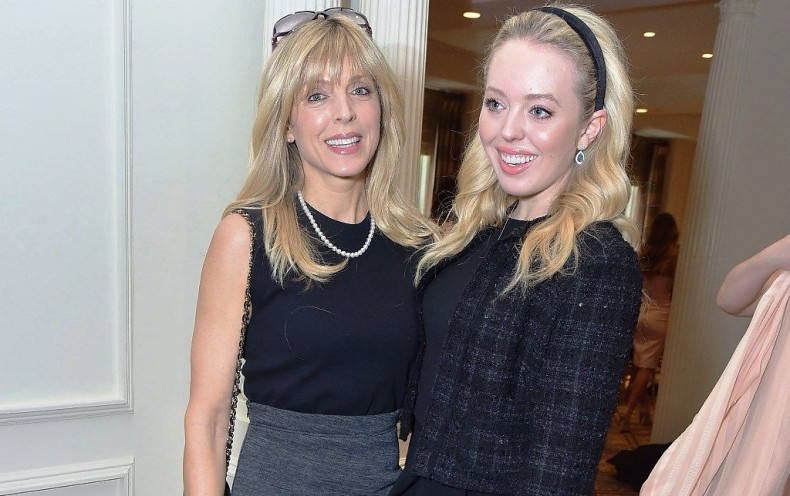 © Copyright IBTimes 2022. All rights reserved.