'Married At First Sight: The First Year' Season 2 Wife Gets Rid Of Her Wedding Ring In Season 2, Episode 12 [RECAP]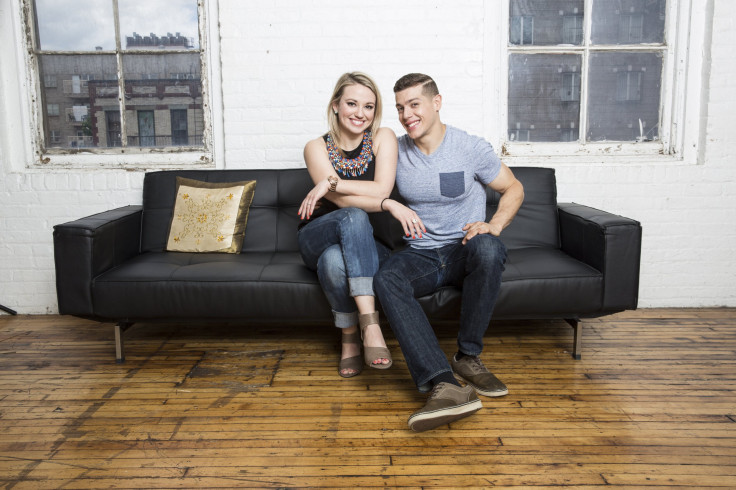 Fights can easily lead people to do things they regret. Cortney Hendrix learned that the hard way in "Married at First Sight: The First Year" Season 2, episode 12. She threw her wedding ring down the drain during a fight with Jason Carrion. Getting rid of a symbol of her marriage didn't help the couple's recent blowout fight on the FYI reality-television show.
Jason and Cortney
After Jason and Cortney have their fight, he goes to Neph Rodriguez to vent. He prefers to have separate bank accounts in addition to their joint fund. The firefighter feels that they don't have to track each other's every expenditure as long as the bills are being paid. However, he knows the fight was so explosive because he and Cortney had a lot of issues that came to the surface about their workloads and lack of mutual appreciation.
Cortney gets together with her friend Chantel and goes kickboxing to vent her frustrations. She is angry Jason believes his work is more important because he is a firefighter while she is a makeup artist. It made Cortney so frustrated that she threw her wedding ring down the drain during their argument.
When Cortney comes home, she turns on the news to see that there is a four-alarm fire in Jason's area. The report says one firefighter was already taken to the hospital. "If he died, he would die knowing that I hated him right now," Cortney says.
Jason can't have his phone on him during work hours, so he calls Cortney the next morning. She says she doesn't want him to go to work before they've worked out their fights anymore. She also admits she threw her wedding ring down the drain. "Yes, I proved a point in an argument, but in the long run my point was selfish and not worth it," she tells the cameras.
When they meet up after Jason's shift, Cortney wants to put their fight behind them, but he wants her to know she really hurt his feelings by tossing her ring down the drain. "Sometimes the things that you do make me feel unappreciated," Jason says.
Cortney says she feels the same way sometimes, and it has to stop. They're both willing to put in the work to improve their marriage.
They still have to get Cortney's ring out of the drain, and she feels guilty. She jokes they'll laugh about it one day, but Jason isn't chuckling just yet. A plumber comes and takes apart their pipes only to discover the ring is gone. Cortney apologizes to her husband again and takes full responsibility for throwing away her wedding ring. Jason isn't happy, but he tells his wife he loves her.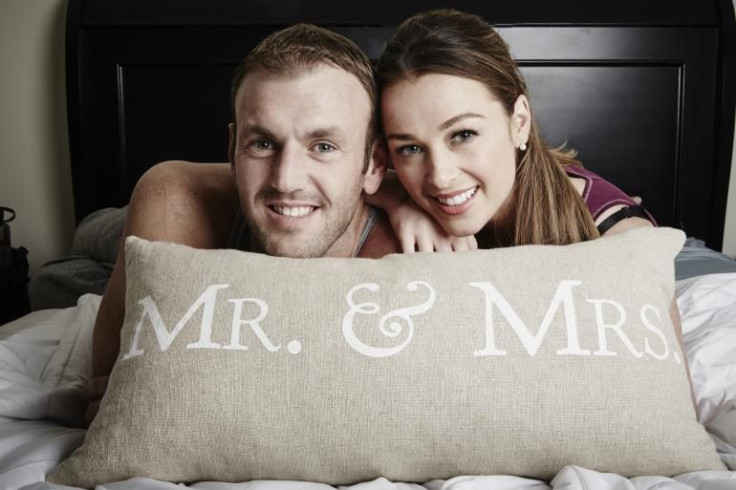 Doug and Jamie
Jamie Otis is still going to therapy sessions with Dr. Johnny Lops and explains she wants to get a dog. Doug Hehner says they can get another pup, but he appears to be avoiding going to the shelter. Jamie's therapist tells her she has to express how she feels, to communicate and to ask Doug about it rather than making assumptions. She can't just think about mistakes in their relationship and build up a case against him. Lops advises Jamie to remember the little things Doug does right, too.
It turns out Doug actually has reached out to a dog shelter, and they're getting a foster dog. They find a little one named Foxy who has a broken leg and needs to be nursed back to good health. Jamie is thrilled Doug was as good as his word.
To show Doug how much she trusts their relationship, Jamie is finally selling her old trailer. Her friend Stanny is buying the place, which is where Jamie raised her siblings when she was a young adult.
Jamie goes to the trailer with sister AmyLynn. She wishes her husband could be there, too, but she is trying not to dwell on the fact he has to work. "Like Dr. Pepper and Dr. Lops say, just because he isn't here doesn't mean he doesn't prioritize me," she says.
Stanny and Jamie sign the paperwork, and Jamie realizes she isn't sad about giving up the trailer at all. She's happy to be moving forward.
Meanwhile, Doug goes to his mother and says he and his wife are in a positive place right now. His mother reminds him that it isn't just a couple of therapy sessions and a dog that will fix everything. It's constant work, and she says maybe he should even go to a therapy session with Jamie to support his wife.
When Jamie comes home, Doug has homemade spoon-shaped cookies waiting for her in bed. She appreciates the gesture, and she tells him how confident she is right now. She is happy she doesn't need the safety net of the trailer anymore. Jamie explains she wants to do couples therapy to make sure they never hit a rough patch that awful again. "I feel like we're finally on the same page," Jamie says. "I honestly feel more content in my relationship than I ever have."
"Married at First Sight: The First Year" Season 2 airs on FYI Tuesdays at 9 p.m. EDT.
© Copyright IBTimes 2023. All rights reserved.