'Married At First Sight' Season 3 Spoilers: One Wife Is Ready To Change Her Last Name In Episode 12 [RECAP]
It's getting close to decision day on "Married at First Sight" Season 3. In episode 12, the couples took weekend trips to make their final efforts to prove that they care for one another. With decision day only a week away, all of the couples felt the pressure to figure out their futures after the FYI reality show ends.
Sam and Neil
Neil Bowlus is out of town for a cousin's wedding, but Sam Role's job requires her to stay behind for work. Sam spends time with her gal pals while her husband is away and tells them she is pretty confident in her new relationship.
"I'm starting to have a crush on him," Sam admits to the cameras. She video chats with her husband and they talk about their day. She says she misses Neil, but he doesn't feel the same way. During their conversation, Neil says it takes him a while to miss a person. Neil didn't realize Sam would be hurt by his answer.
"I don't know that you even really care about me," Sam says. Neil feels bad, but Sam quickly ends their conversation. Sam is angry and wonders if Neil has disregarded all of the communication advice from the experts.
When Neil comes home, he brings Sam a bouquet and souvenirs from Las Vegas. Sam is thrilled with the gifts and asks him why he brought so much for her. "Because I was away and thinking of you," Neil says. He knows it was insensitive to say he didn't miss her. The two share an emotional hug, and Sam sheds tears of joy. She realizes he does care about her and his thoughtful gifts prove that he listens to her.
"I'm starting to really see him as my husband," Sam reveals. "Like immediately when I walked in, the first thing I wanted to do was go get my marriage certificate and change my last name. And I've never felt that way before."
Sam has her own surprise for Neil: She reveals that they received prints of their wedding photos. Sam finally feels like their marriage is stable and they're going to stay together.
The two head off on a weekend trip to Savannah, Georgia, and Neil takes his wife fishing. They bond and tell each other they're not ready to go into decision day. However, they both feel like they're getting closer and seem positive about their marriage.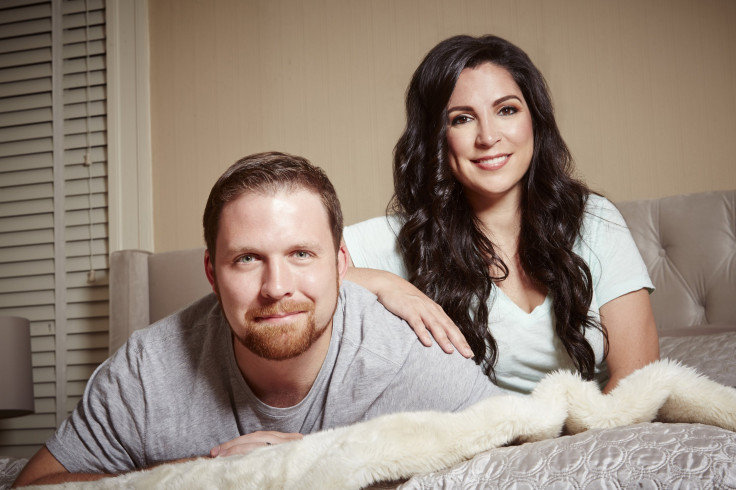 Ashley and David
After their massive fight about David Norton asking another girl out for drinks, Ashley Doherty still has trouble trusting her husband. David returns from his trip to New York ready to apologize to Ashley. He admits that his ego was getting in the way and that he was wrong. Ashley believes he is being genuine and is happy to accept his apology.
The two tell "Married at First Sight" expert Dr. Pepper Schwartz what happened. The sociologist says David could have been hurt by Ashley's distance, or he might have been telling the truth about wanting to talk to a mutual friend to get to know more about his wife. "The question is what could you do with each other and for each other in this next week that would make you feel hopeful enough to go on?" Dr. Pepper says. The sociologist advises them to get out of the house and do something fun.
David and Ashley exchange presents to try to lighten the mood. David's gift to Ashley is a registration for a race. He reveals that they're going to run together. He knows that's something she likes to do, and he wants to integrate himself into her life. She gives him a grill bib since he showed off his skills at their July 4 party.
Then the couple goes zip lining and has a fun day out. At the end of the activity, they have to jump off a very high structure, which makes them a little nervous. Right before jumping, David asks for a kiss on the cheek, and Ashley actually gives him one. For the couple that shows zero physical affection, it's a step in the right direction. They both jump off the structure, which appears to be several stories high, and Ashley thinks it was a good experience for them to share. Still, the future of their marriage isn't very clear.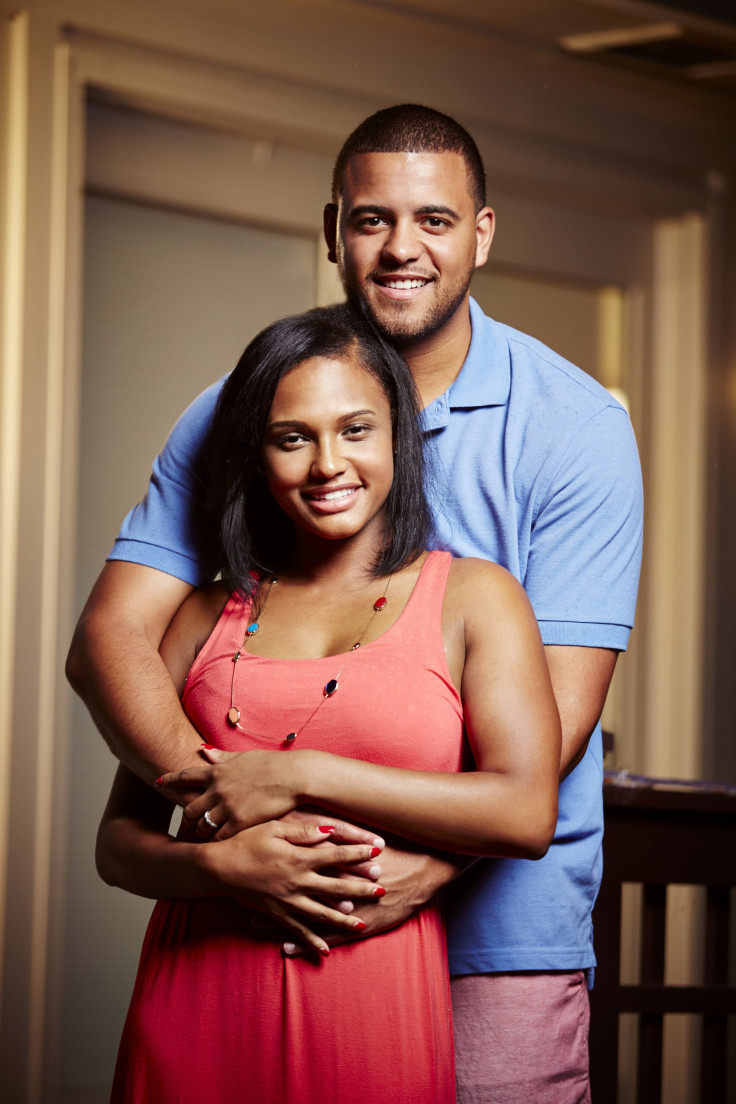 Vanessa and Tres
Vanessa Nelson and Tres Russell are searching for a new house. However, Tres' reluctance to give up his bachelor pad makes Vanessa question if he wants to be in this relationship. He says he wants them to live together, but he wants to make sure they don't give up their separate leases. He thinks it could be smart, just in case they hate their new place. Vanessa gets upset and says she worries about them growing apart.
Tres has a plan to make his wife feel better, though. He brings home flowers and reveals he planned a weekend getaway at a winery. "We need to get away from all the pressure and relax," he says.
He leaves a glass of champagne and a rose next to a letter telling Vanessa that a car will pick her up soon. He doesn't reveal where they're going, and Vanessa is pleasantly surprised. She has never had a surprise vacation before. "It feels special and significant," she says.
At the winery, the two go horseback riding. Vanessa's horse is a little too rowdy, so she ends up sharing Tres' saddle. Their day starts to go downhill when Tres has some sort of allergic reaction; he starts breaking out in hives and sneezing. Vanessa takes care of him, and Tres is happy she's there for him. They decide to leave the winery early, but Vanessa is still happy with their trip. They had fun and Tres clearly put in a lot of effort to make her feel special.
"Married at First Sight" Season 3 airs Tuesdays at 9 p.m. EST on FYI.
© Copyright IBTimes 2022. All rights reserved.
FOLLOW MORE IBT NEWS ON THE BELOW CHANNELS