'Married At First Sight' Spoilers: Zach Grilled After 'Creating Space' With Mindy [VIDEO]
"Married at First Sight" friends and families can be tough. Everyone knows that the bride and groom have made a really intense decision by joining the Lifetime reality show, and they can get pretty protective. The first few weeks of marriage have been rocky for Zach Justice and Mindy Shiben, and the bride's friends are on the offensive in an International Business Times exclusive clip.
When they go out to eat in Season 10, episode 8, Mindy's friend Mallory is grilling Zach on his whole situation. She doesn't understand his intentions, so she straight-up asks what's going on with their living situations in the above video preview. "How do you like the new apartment that you don't live in?" she asks.
While couples are told to move in together after the honeymoon, the groom decided he wasn't ready for that—despite exchanging vows and going on a honeymoon together. "I do have intentions of coming over," Zach claims.
Mallory needs more info and asks about his plan. "To have more a presence with Mindy," Zach says. Mallory, who is incredibly blunt, asks what that means. "Hanging out with her, actively hanging out with her," he says.
Zach tries to explain why he decided not to move in with his wife after the honeymoon. "The decision on the moving thing was a decision I felt…I wanted to make to create space and allow me to have effort to—"
"So did you, when you made the plan to go on the show, be like, 'Well, I'm not going to move in regardless?'" Mallory questions. She's very forward, but it's a reasonable question. After all, it's "Married at First Sight" Season 10. Previous seasons have made the expectations clear.
Zach assures her that wasn't the case. "You didn't want to create space going into it. You decided that after," Mallory says.
"100%, yeah," Zach says.
Is that a good thing or bad thing? It's hard to say, but it's still not good enough for Mallory. "You know there's a second bedroom. You could literally be roommates and build a friendship in that way," she notes.
"I've thought about that. Not, obviously, enough, but yeah, I don't know," Zach says.
Will Zach finally move in with his wife in "Married at First Sight" Season 10, episode 8? Or is this bringing them closer to divorce? Fans can watch the episode Wednesday on Lifetime.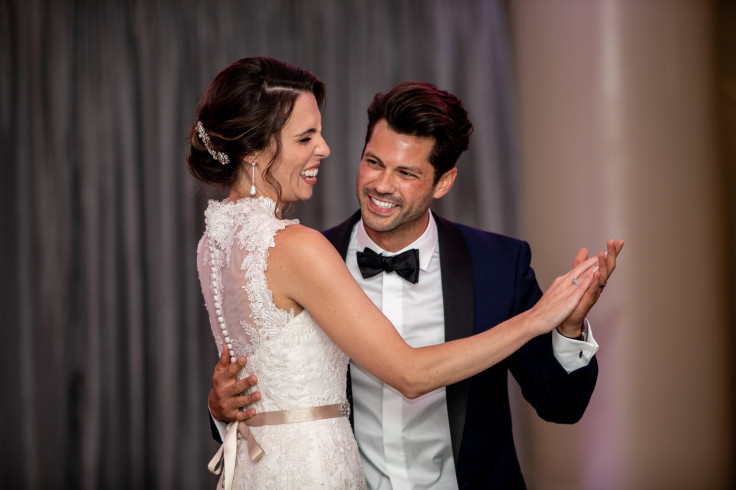 © Copyright IBTimes 2022. All rights reserved.
FOLLOW MORE IBT NEWS ON THE BELOW CHANNELS