'Married At First Sight' Spoilers: Taylor Doesn't Want Brandon As Her Husband
The "Married at First Sight" couples will face some struggles as they move in together and settle into everyday life, but Brandon Reid and Taylor Dunklin might not get that far. In an International Business Times exclusive clip, Taylor hints that she wants a divorce.
"Married at First Sight" expert Pastor Cal Roberson sits down with Taylor for a chat as soon as she returns home. Taylor breaks down the issues she is having with Brandon, which largely stem from him not wanting to be filmed all the time.
"I feel like he's not trying anything and he's kind of breaking the vows that he gave at the altar," Taylor reveals before sitting down with Cal.
When they sit down, they recount the honeymoon drama. Taylor discusses the breakdowns and reveals that the ride to the airport was awful.
"The difficult person that you're being on camera is not somebody that I really want to be married to," Taylor told him. He interpreted that as her breaking up with him. He threw his ring down and left. Taylor had to pack for him and bring his passport down to him.
In the bus with the other couples heading to the airport, Brandon had an attitude with everyone. He said he'd calm down in Washington and threw around quite a few expletives.
"Then I come on the bus, and he's like 'I specifically don't want to sit next to her. She can go—' this that and the third," Taylor recalls. Cal raises his eyebrows, surprised that a groom would be so disrespectful to his bride.
"I know what I'm gonna take and I know how I should be treated. And at this point Pastor Cal, I'm like so over it. I've just been highly disrespected for no real reason and that type of person who is disrespectful, that's not a person I want to be married to," Taylor says.
"Married at First Sight" Season 10, episode 7 airs Wednesday on Lifetime.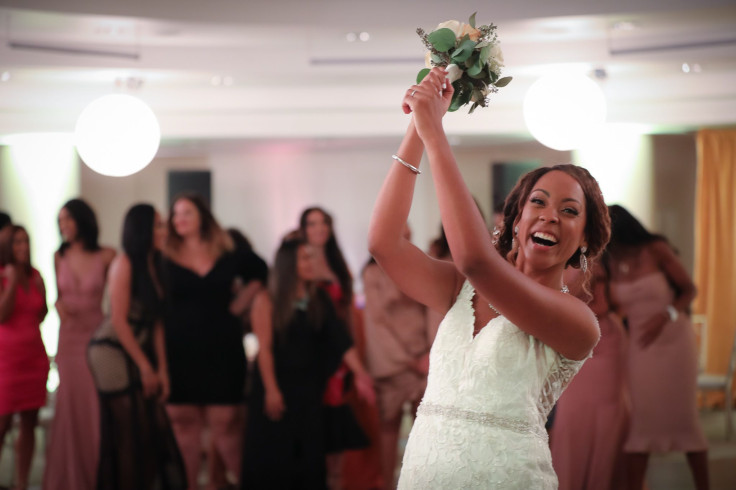 © Copyright IBTimes 2023. All rights reserved.
FOLLOW MORE IBT NEWS ON THE BELOW CHANNELS