Is 'Married At First Sight' On Tonight? Lifetime Show Returns Sooner Than Usual
"Married at First Sight" just wrapped up last week with the Season 10 reunion, but it won't be gone for long. Lifetime is making sure "MAFS" fans have plenty to watch.
"Married at First Sight" is not on tonight. It will head to New Orleans for Season 11, but that's not the series that will keep fans occupied for the rest of spring. "MAFS" will be back in May with two new series.
"Married at First Sight: Australia" will debut in the U.S. on May 27. Lifetime will air two hours of the series every Wednesday and Thursday at 9 p.m. EDT. The format is a little different with 12 couples (including one same-sex marriage) and 36 episodes, but it's still the same concept that fans love. The series has already aired down under, so beware of spoilers online.
Before heading down under, fans can catch up with all the "Married at First Sight" couples that are still together. "Married at First Sight: Couples' Cam" is filmed by all of the "MAFS" alums themselves. The six-episode series will follow the couples who are still together after marrying as strangers on the reality show: Doug Hehner and Jamie Otis; Ashley Petta and Anthony D'Amico; Shawniece Jackson and Jephte Pierre; Danielle Bergman and Bobby Dodd; Stephanie Sersen and AJ Vollmoeller; Kristine Killingsworth and Keith Dewar; Beth Bice and Jamie Thompson; and Greg Okotie and Deonna McNeill.
"Married at First Sight: Couples' Cam" premieres Wednesday, May 20 at 8 p.m. EDT on Lifetime.
Those waiting for "Married at First Sight" Season 11 will have to wait a while. Lifetime aired a promo for the new season during last week's dramatic reunion, however, the network usually waits a few months between the end of one season and the start of another. The series will likely debut before the end of the year, but Lifetime has yet to announce a premiere date.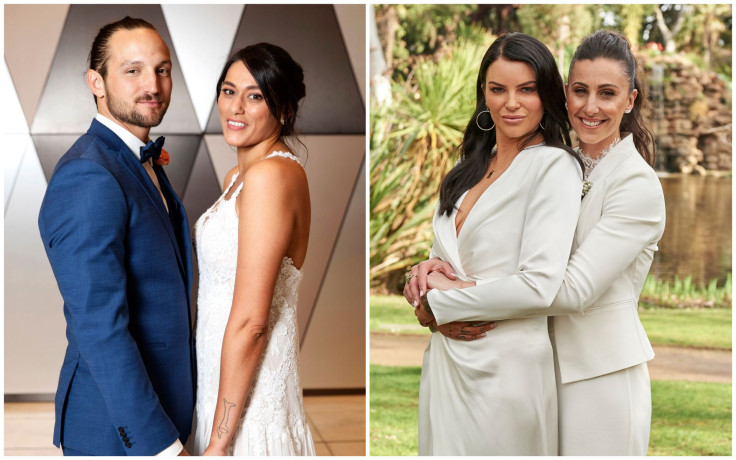 © Copyright IBTimes 2023. All rights reserved.