'Married At First Sight' Star Katie Denies Cheating On Derek, Didn't Date Zach
Katie Conrad is setting the record straight after the dramatic "Married at First Sight" Season 10 reunion. She insists that she didn't cheat on husband Derek Sherman nor did she date Zach Justice, a fellow cast member.
On her Instagram story after the Wednesday night finale, Katie shared a text post. "Like I said during my conversation with Derek—we had already split up when the 'cheating' happened," she wrote.
Katie and Derek argued on Wednesday's reunion episode about whether she cheated during their marriage. Katie had admitted to him prior to the reunion that she slept with her ex, but they argue about if they were still together at that time. Derek claims he has sources who say she slept with her ex just after the honeymoon, which Katie vehemently denied. Derek also claims that Katie admitted she slept with her ex before they'd officially decided to split. Katie insists they were separated.
"If you still consider that cheating because we were technically still married—please remember we were matched by the experts and did not pick each other to commit to nor did we fall in love nor could we file for divorce yet," she wrote.
That wasn't the only scandal for Katie. "Married at First Sight" reunion host Kevin Frazier revealed that two cast members from different marriages tried to date, and it was revealed to be Katie and Zach, who was previously married to Mindy Shiben. Katie wouldn't call it a date, though.
READ: Derek Reveals His 'Biggest Mistake' With Katie On 'MAFS'
"Like we said at the reunion—it was not a date," she wrote. "We got drinks AS FRIENDS to talk about the experiences we had on the show. I also told Mindy about it, didn't keep it from her or do anything to be shady."
The "MAFS" alum has also updated her bio on Instagram, where she has over 30,000 followers. "Happily no longer married to a stranger and probably hanging out with my bestie @golden_jaxon," it reads.
Katie and Mindy seem to be doing OK regardless of the drama with Zach. They, along with all the other wives, got matching tattoos. They all have the word "ten" on their fingers for being part of "Married at First Sight" Season 10.
Katie went on to thank supportive viewers. "Also, thank all of you who have been supportive and continue to show me love," she wrote along with a promise to connect with fans more soon.
"Married at First Sight" Season 10 wrapped up on Wednesday night. "Married at First Sight: Couple's Cam" premieres May 20 on Lifetime.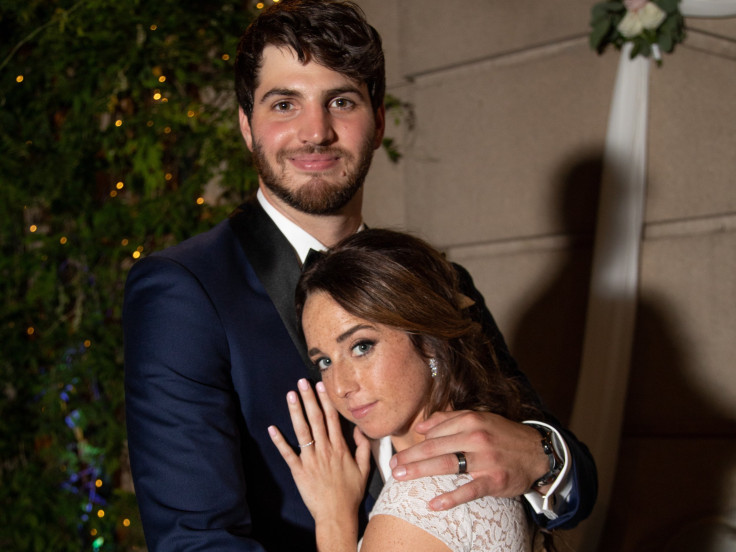 © Copyright IBTimes 2023. All rights reserved.