'Married At First Sight' Video: Woody's Grandma Says Amani Changed Him
Family approval isn't guaranteed on "Married at First Sight." After all, marrying a stranger isn't exactly a people-pleasing decision. When Woody goes to his grandmother to discuss his marriage with Amani in an exclusive International Business Times clip (video seen above), he finds out what she really thinks.
"You've been a bachelor so long," his grandmother comments in the sneak peek from Wednesday's episode.
READ: 'MAFS' Wife Amani Reveals How She Felt 'Instantly' Around Woody
Woody admits that the changes have been huge. "The hardest transition was just to say, 'Imma give up being single,'" he explains. "Coming, going and however. But honestly, I like the transition. Single life was boring when I look at it cause you don't got nobody."
His grandmother asks if they're both ready. Woody is still noncommittal. "We'll see," he offers. "Honestly, me and Amani, we're in a good place. We're happy. We like each other enough to say we gonna stay together."
"I'm happy for you guys, I like you guys together," she says.
"I like us together too," Woody smiles. He shows off his "Black, Happy & Married" shirt. His grandma likes that he is so proud to be a husband.
"I noticed a change in him. I see it in his eyes, his mannerism. He's happier and he's just calmer. If any two people are meant for each other, I think they are," Woody's grandmother tells the cameras.
Knowing that his grandmother has plenty of wisdom, the newlywed asks for her best relationship advice.
"Pay attention. Most of the time, men don't pay no attention to us," she says.
Woody says he's always working on that. He believes the hardest part now will be deciding to commit on Decision Day.
See more when "Married at First Sight" Season 11 airs Wednesday at 8 p.m. EDT on Lifetime.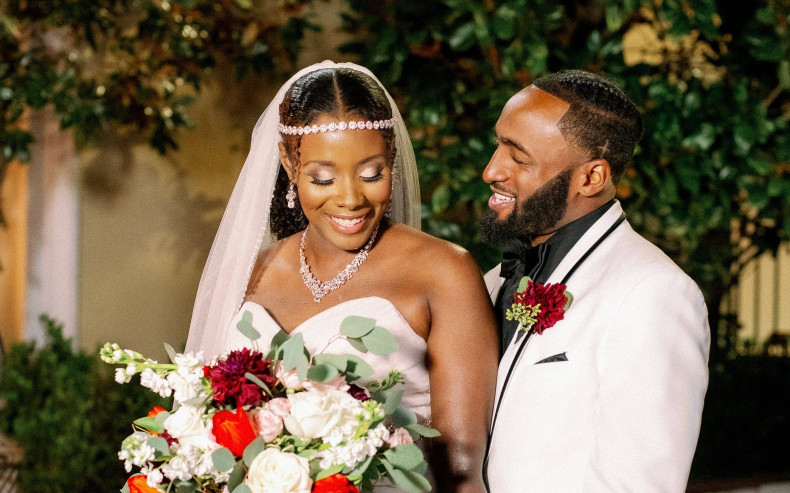 © Copyright IBTimes 2022. All rights reserved.