Marvel Co-Stars Jake Gyllenhaal, Mark Ruffalo Celebrate Tom Holland's Birthday
KEY POINTS
Mark Ruffalo joked about Tom Holland's tendency to give away spoilers
Holland will be next seen in "Spider-Man: No Way Home"
He will also feature in "Uncharted" alongside Mark Wahlberg
Tom Holland celebrated his 25th birthday Tuesday, and the wishes from celebrities and fans haven't stopped.
"Spider-Man: Far From Home" star Jake Gyllenhaal took to his Instagram Stories to celebrate Holland's birthday. Gyllenhaal shared a new behind-the-scenes photo featuring him and Holland, and wrote, "HBD @tomholland2013" and "I miss ussss."
In 2019's interview with Entertainment Weekly, Gyllenhaal spoke about working with Holland in "Spider-Man: Far from Home."
"Every single time we would shake hands, he would start laughing, so I'd start laughing, and we both couldn't stop laughing," he recalled. "That went on for about 30 minutes. It was about 45 to 50 takes, and it was a disaster."
"I don't even remember what was funny about it," Holland added. "There was something about the scene where Jake and I just could not keep a straight face."
Besides Gyllenhaal, Mark Ruffalo also shared a photo of him and Holland holding hands during promotions of "Avengers: Infinity War." Ruffalo teased Holland for his tendency to give spoilers of the Marvel movies such as "Spider-Man: Homecoming," "Avengers: Infinity War," and "Avengers: Endgame" before their release.
The "Hulk" star wrote a funny caption to the post, "Happy Birthday to the one who spoils more about the MCU than me and my fellow @therussobrothers twin, @tomholland2013."
Naomi Watts, who worked with Holland in 2012's "The Impossible," also shared a sweet photo on Instagram on Tuesday, and captioned, "Happy Birthday Tom! 25! Can't believe it. Sending you love."
The Russo Brothers, who directed Marvel movies such as "Captain America: Civil War," "Avengers: Endgame," and "Avengers: Infinity War," also took Instagram to share behind-the-scenes footage featuring Holland.
"Happy Birthday Hot Shot. That bathroom better be spotless...," the director duo captioned.
The clip was from the movie, "Cherry," which released on Feb. 26, 2021. In the movie, Holland portrayed the character of Cherry, who was a college dropout. He worked opposite actress Ciara Bravo in the movie.
Considering his upcoming projects, the actor will be seen in "Spider-Man: No Way Home," which is slated to release on Dec. 17. Holland will also feature in the action-adventure, "Uncharted," which is scheduled for Feb. 18, 2022.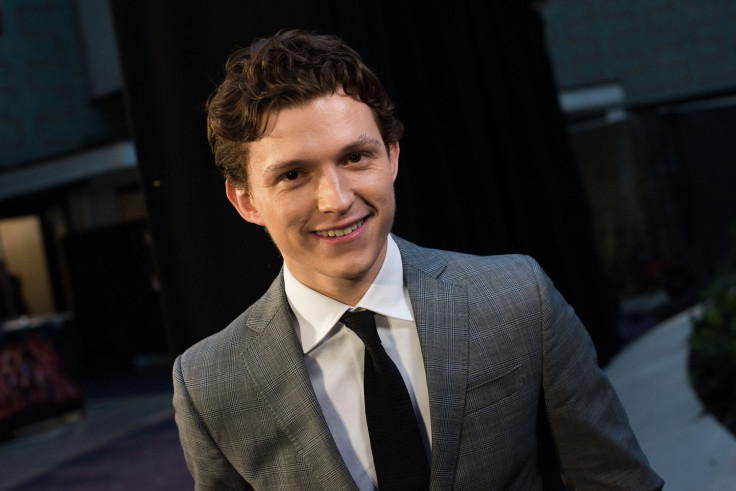 © Copyright IBTimes 2023. All rights reserved.