At Marvel Studios, Diversity Is Heroic: 'Black Panther' And 'Captain Marvel' Movies Signal Shift For Disney Powerhouse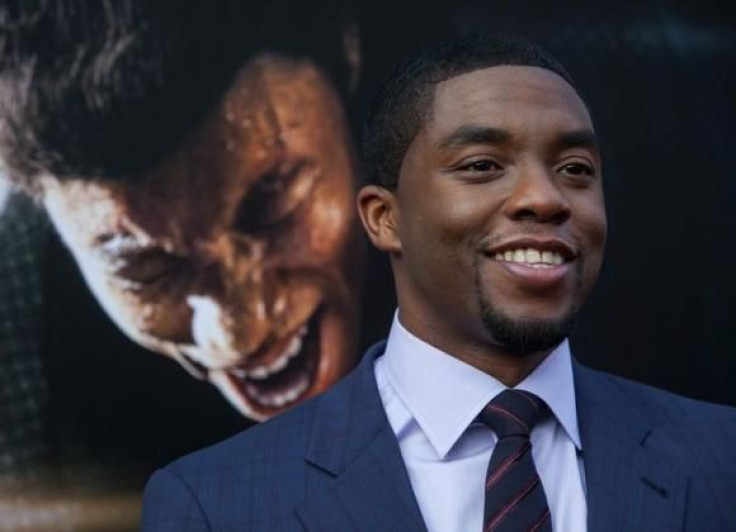 Since comic-book characters are the economic engine that drives the modern movie industry, it's no small achievement that development executives at Hollywood's largest superhero mills are taking steps to diversify.
Following DC Comics' news this month that Wonder Woman will finally get her own movie in 2017, the ball was in Marvel's court -- and on Tuesday, Marvel stepped up. At a live event in Los Angeles, Marvel's president, Kevin Feige, announced a slew of upcoming theatrical releases, including a female-driven "Captain Marvel" and a much-anticipated movie based on the "Black Panther" comic-book character.
For a movie-going audience that is much less white and male than the characters they pay to see, the announcement was a longtime coming. Just last week, Julianna Aucoin of the Harvard Political Review, wrote of "the superhero diversity problem," noting that the vast majority of superhero blockbusters from DC and Marvel have starred white, straight male superheroes, even as audiences have grown more diverse.
"[T]hat must change," Aucoin wrote. "Diversity in superhero movies is of particular importance given the financial and social sway that these movies currently hold."
Chadwick Boseman, who played Jackie Robinson in "42" and James Brown in "Get on Up," has been tapped to star as the title character in "Black Panther." Contrary to some reports, Boseman will not be the first black solo lead in a Marvel Studios release. The "Blade" franchise, which stared Wesley Snipes as a heroic vampire hunter, was also produced by Marvel, as some astute Twitter users pointed out. But the last "Blade" film was in 2004 and pre-dates the Walt Disney Company's acquisition of Marvel. Moreover, "Black Panther" himself is a seminal character -- the first black superhero in a mainstream comic book -- representing a shift in American consciousness that coincided with the civil rights movement of the 1960s.
Equally seminal is the announcement that Marvel will release its first female-led superhero movie, "Captain Marvel," in 2018. Critics have long charged that women deserve more face time in the comic-book genre, and Feige himself has said he agreed with that criticism. In an interview with IGN, last month, he assured that Marvel would answer the call "sooner rather than later."
Marvel's announcements quickly blew up on social media. On Tuesday afternoon, the hashtag #MarvelEvent shot to the top of Twitter's trending U.S. topics as superhero fans ogled the new movie logos and concept art flooding their timelines. Numerous attendees posted photos from the event, which took place at El Capitan Theatre on Hollywood Boulevard.
The studio also announced release dates for the third and fourth movies in the "Avengers" series. The studio set dates through summer 2019.
Read the full list here.
© Copyright IBTimes 2023. All rights reserved.