'Marvel's Spider-Man' For PlayStation 4: Anticipated Superhero Game Gets September Release Date
When the simply titled "Marvel's Spider-Man" was announced at the E3 trade show in June 2017, it was a bit of a curiosity. A PlayStation-exclusive Spider-Man game based on a totally original version of the character with no direct connection to the Marvel Cinematic Universe, developed by the people who made "Ratchet & Clank?"
For some, it may have sounded too good to be true. Wednesday brought good news for those fans, though, as the game's release date was announced by PlayStation. "Spider-Man" for PS4 will come out on Sept. 7.
The news was accompanied by a short trailer showcasing some new gameplay footage, including a look at the punk-themed costumes players will be able to put on the web-slinger if they pre-order any version of the game.
In a post on the PlayStation Blog, Insomniac Games community director James Stevenson outlined the myriad different purchasing options for "Spider-Man," including all the different bonuses that come with its various editions. Aside from the regular, $60 version of the game, there are also the $80 Digital Deluxe and $150 Collector's Editions.
Anyone who pays for the $80 version will get all of the post-release downloadable bonus mission Insomniac has planned for the future. There are no details on what those entail just yet. Meanwhile, gamers who shell out $150 will get a statue, a steel case and some other physical goodies along with the game.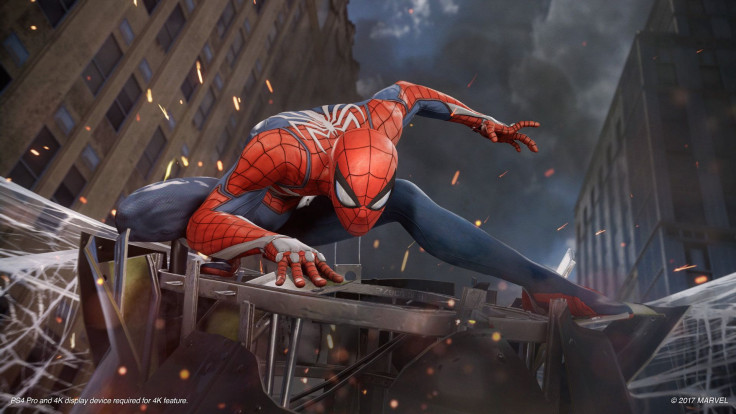 Despite being announced just a few weeks before "Spider-Man: Homecoming" lit up the box office, this new game has nothing to do with any cinematic or comic version of the arachnid superhero. It follows a 23-year-old Peter Parker as he dons a modified version of his famous costume and fights a variety of villains around an open-world version of New York City.
Miles Morales, who has also taken on the identity of Spider-Man in more recent comic books, will also be in the game in an unknown role. "Spider-Man" adorned the cover of Game Informer's May issue, with the GameStop-owned magazine promising a full month of exclusive coverage of the superhero game.
© Copyright IBTimes 2023. All rights reserved.
FOLLOW MORE IBT NEWS ON THE BELOW CHANNELS