Mary G Ross Facts: Google Doodle Celebrates First Female Native American Engineer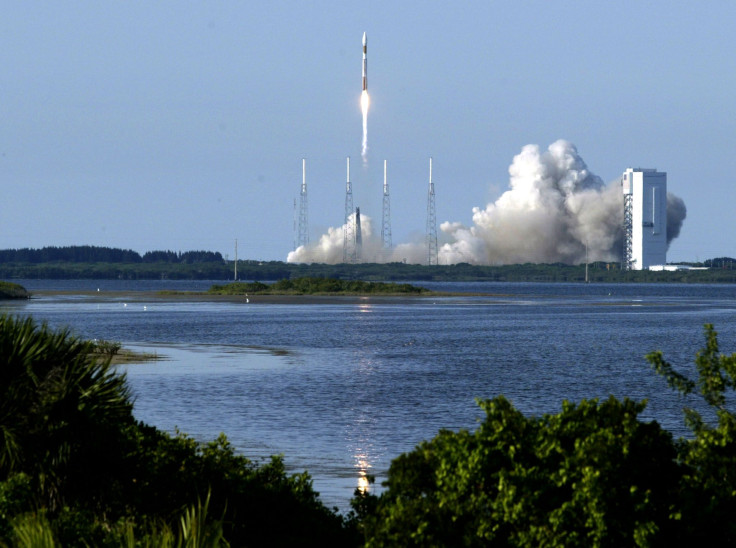 Mary G. Ross, the first American Indian female engineer, was celebrated by Google Doodle honoring her 110th birth anniversary. A math prodigy, Ross was the first Native American engineer at Lockheed Aircraft Corporation where she helped develop the rocket technology that launched America into space.
Google called Ross "a pioneer who reached for the stars and whose legacy continues to inspire others to do the same." Ross was born on Aug. 9, 1908, in Park Hill, Oklahoma, and died on April 29, 2008, in Los Altos, California.
Ross was the great-great-granddaughter of John Ross, the longest-serving chief of the Cherokee Nation. Chief John Ross, according to The Smithsonian, "fought to preserve his nation from white settlers' incursions — and later was forced to lead his people along the march that became known as the Trail of Tears."
Ross became a high school teacher after graduating from Northeastern State College in 1928 with a math degree. After teaching in Oklahoma for 9 years, she attended the University of Northern Colorado to pursue her master's degree. During this time, she pursued her love for astronomy and rocket science.
During World War II, Ross "was hired by Lockheed Aircraft Corporation as a mathematician. It was there that she was encouraged to earn her professional certification in aeronautical engineering from UCLA in 1949, after which she broke new ground as one of the 40 founding members of the top-secret Skunk Works team," Google wrote.
"Leading by example, Ross also opened doors for future generations of women and American Indians by participating in efforts to encourage their pursuits in STEM fields, including being a member and Fellow of the Society of Women Engineers (SWE)," wrote Google.
Ross once said, "Math was more fun than anything else. It was always a game to me," according to an article published by the University of Michigan's engineering center. "I was the only female in my class. I sat on one side of the room and the guys on the other side of the room. I guess they didn't want to associate with me. But I could hold my own with them and sometimes did better."
She also said: "To function efficiently in today's world, you need math. The world is so technical, if you plan to work in it, a math background will let you go farther and faster."
Jeff Ross, nephew of Mary G. Ross, shared his thoughts on his aunt's legacy: "The Ross family is excited that Google has chosen Mary G. Ross for a Doodle on her 110th birthday. A proud Cherokee woman and the great-great granddaughter of Chief John Ross, Mary is an excellent role model for young women and American Indians everywhere. Her accomplishments are a testament to her determination and love for education. Our hope as a family is that her story inspires young people to pursue a technical career and better the world through science."
© Copyright IBTimes 2023. All rights reserved.