Maryland Animal Cruelty: Pet Dog Shot In Face Found Lying On Porch Covered In Blood
A dog was fighting for his life after the canine was shot in the face in Baltimore, Maryland, last week.
In a statement Friday (April 24), the Baltimore Animal Rescue and Care Shelter (BARCS) said Baltimore City Animal Control responded to call and found a dog lying on a porch covered in blood. The neighbors said they had not seen the canine before. The officials rushed the canine to BARCS with blood "originating from the dog's face." The dog was later named Fred.
"Our veterinary team examined Fred and determined that he needed to be transferred immediately to the ER. Under the emergency care of our Franky Fund partner hospital, X-rays confirmed our worst fears--Fred's facial injury was from a bullet wound. Someone had shot Fred in the face, just to the right of his nose. They believed the gunshot wound was fresh and likely happened that morning or the night before," the statement said.
The organization was able to find the canine's "distraught" owner through microchip information.
The canine remained under the care at the Franky Fund hospital and "BARCS is seeking donations to pay for Fred's emergency care and surgery to save his life."
"His owner, like so many of us now, is dealing with financial hardships and is only able to contribute a small portion to his veterinary bills. We understand that this is an extraordinary circumstance and want to help this family get their beloved dog back and get Fred the care he needs," the statement said.
Meanwhile, anyone with any information was requested to call 311 as Baltimore City Animal Control and Baltimore City Police were investigating the incident.
The organization concluded the statement by saying, "We know that it is difficult to read about injured and abused animals, especially those victims of violence involving guns. It's hard for us too—we never get "used to" the things we see each day. We thank each and every one of you who support our shelter so that we can save animals like Fred. Even if you are not able to give at this time, you can help our community by sharing this story with your network and taking a step offline to speak to a young person in your life about kindness to animals."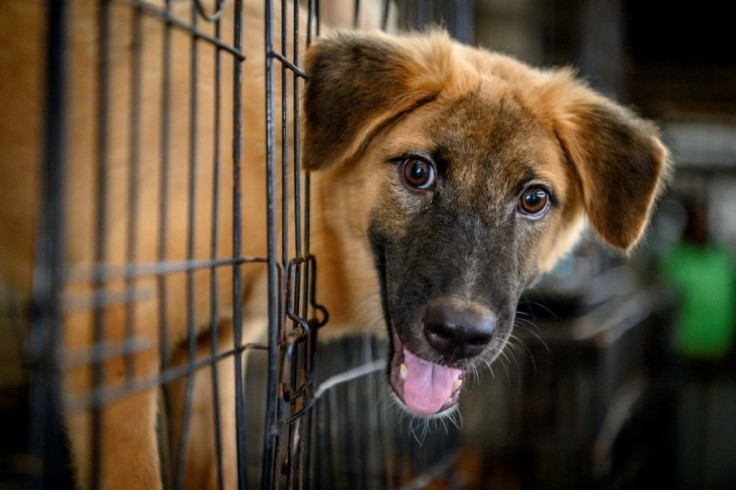 © Copyright IBTimes 2023. All rights reserved.