Virginia Dog Attack: Great Danes Viciously Attack Woman, Maul Her Pet Canine To Death During Walk
A woman was attacked and her pet dog was mauled to death by two canines in Henry County, Virginia.
A Henry County animal exposure report released Thursday (April 23) stated that the incident took place on April 16. The unidentified woman was walking her pet on Autumn Drive in Collinsville when the two canines, a pair of Great Danes, started barking at her.
As she started walking past them, the canines ran after her and one of them bit her on the arm. The other canine jumped and bit her on the ear. Soon, the Great Danes attacked her pet dog and mauled it to death. The breed of her dog was not known. Meanwhile, one of the Great Danes was described in the report as a black female weighing more than 50 pounds. The other was described as a "large" black-and-white male older than one year.
Following the attack, the woman was treated at a local hospital. Her condition was not known. Meanwhile, the Great Danes were quarantined at the Henry County Animal Shelter and officers were talking to the victim as well as the owner of the dogs to see if charges need to be filed in connection with the incident. Decision was pending on the fate of the canines.
The incident comes months after a pit bull took "chuck out of" a Georgia woman's arm in a vicious attack. Lane Pilcher was walking her dog when the pit bull broke off from its leash and started sprinting toward them. By the time the woman could pick her pet up and run, the pit bull managed to grab her hand. The canine then "took a whole chunk out of her arm." The woman started screaming for help after the pit bull let go of her. In the meantime, the owner of the pit bull fled the scene with the dog. Pilcher was rushed to a nearby hospital by the emergency crew. She underwent an emergency surgery.
"They weren't really able to put any stitches in my arm because it was nothing there to reattach," Pilcher said. She was discharged from the hospital and was recovering at home.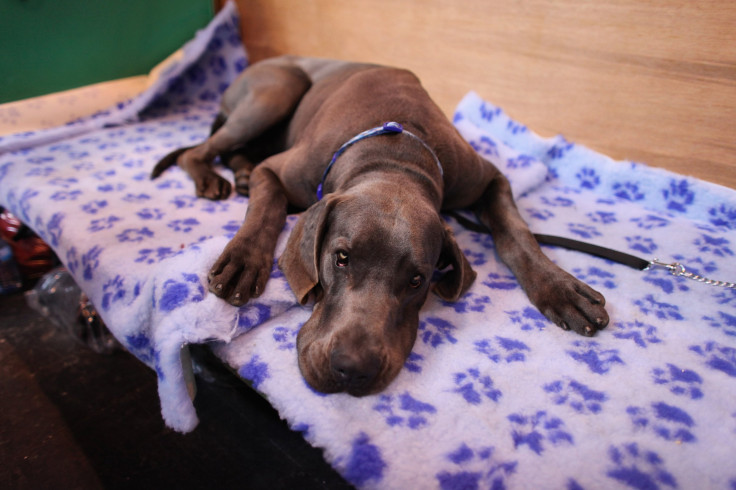 © Copyright IBTimes 2023. All rights reserved.