Maryland School Employee Uses N-Word During Altercation Outside Walmart, Viral Video Shows
An employee of an elementary school in Maryland has been accused of using the n-word during an altercation in a Walmart parking lot. A viral video posted on Facebook shows the employee of Potomac Landing Elementary school ranting at a man because she was upset over a parking spot.
The woman was identified as Darlene Sale, a 70-year-old employee of the Prince George's County Public Schools (PGCPS) district. The video was taken by Dawn Lennon, the wife of the man with whom Sale was having an altercation.
"Did you just call my husband the "N" word?" Lennon asked in the video which was viewed more than 60,000 times. Sale responds, "yeah I did." As Lennon confronts Sale, the latter pushes the camera recording her to the side and keeps walking toward Walmart.
"So while leaving the Walmart parking lot my husband was called The N Word, because he didn't move out the parking spot the way she wanted him to. So you know me I chased her down and confronted here. How dare she talk to my husband that way and in front of me and my children. The thing I thought was so profound is that she was proud of it and didn't try to deny it. My house was burned down in 2004 by racist and now this!!! I'm so ashamed to live in a country that supports this type of hatred and bigotry," the woman wrote in the post alongside the video.
After the video went viral, the school district issued a statement on social media saying, "PGCPS is aware of a video on social media involving an employee. We are working to address parent & community concerns. Diversity & tolerance are our core values. We expect all members of the PGCPS community — administrators, faculty, staff & students — to behave in a respectful manner."
PGCPS said it will take swift action to investigate this claim and the employee will not be allowed in school property while the investigation is underway.
Lennon said on Facebook the incident happened at the Walmart in La Plata, Maryland.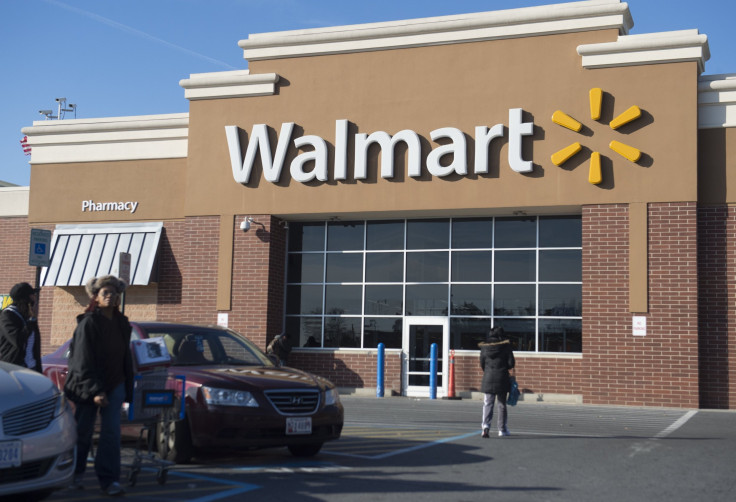 According to the PGCPS website, Sale is a media specialist at Potomac Landing Elementary School in Fort Washington, Maryland. She has worked as a teacher and librarian in the school district for several years.
"To my surprise finding out that she teaches children that she would use such language like that," Lennon told ABC-affiliated WJLA-TV. She told the news station her children were with her. "I wanted my children to see that you don't tolerate this kind of racist rhetoric and bigotry. none of this should be tolerated. She needs to apologize to the school system, she needs to apologize to those children. She needs to realize what she did and I don't think she realizes it."
© Copyright IBTimes 2023. All rights reserved.