'Masters Of Sex' Season 4 Recap: What Happened In Episode 5? 'Outliers' Saw Bill Plead [SPOILER] To Charges In Court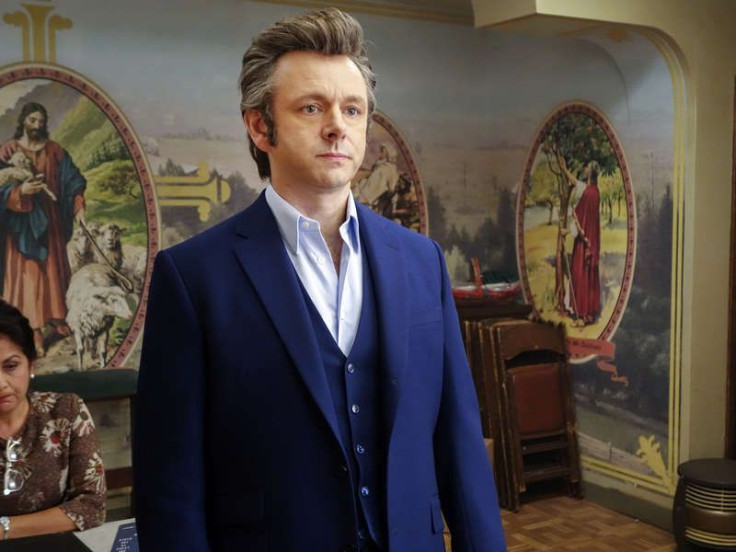 Showtime's "Masters Of Sex" perhaps aired its most emotional episode till date this Sunday. Last week, at Art and Nancy's coats or keys party, Virginia "Gini" Johnson realized that the only man who ever knew the depths of her soul and loved her anyway was Dr. William "Bill" Masters. Meanwhile, the good doctor seemed on his way to repairing his marriage with his wife Libby. So, what happened in Season 4, episode 5?
Believe it or not, Bill (Michael Sheen) emerged as the most selfless man of the hour. The sex researcher truly has turned a new leaf. "Outliers" began with Bill, Virginia (Lizzy Caplan) and their attorney Bram Keller (David Walton) talking strategy and selecting jurors for the trial in a courtroom. Bill is leaning towards settling or making a deal since he doesn't think they will win and is extremely worried about his reputation.
On the other hand, his professional partner Virginia is of the opinion that they should fight the charges all the way to the supreme court. Just like Keller, she believes that they can take the battle of scientific enquiry without judgement all the way to the supreme court. Unfortunately, she also learns that Bill may be reconciling with his wife.
Back at the office, Virginia tells Bill that falling into old patterns can be dangerous. She is obviously against the surgeon reconciling with his wife. After all, she knows that they belong together. However, Dr. Masters is adamant and refuses to go with her to New York in order to revive their second book about human sexual inadequacies.
While Bill is busy trying to get back with Libby (Caitlin Fitzgerald) by engaging in some sexual experiments with her in bed, Virginia heads to New York alone to revive the book. She tries to woo their former agent, who is en route to an office dinner party. Once there, the agent uses her to promote his masculinity. Apparently, he not only got demoted but his fiancée also left him. Gini decides to brag about her agent's sexual prowess in bed in exchange for his agreement to publish their second book.
Back in the Masters' stewing love den, Bill again pushes Libby to let go of the divorce and become husband and wife again. The sex has been great and they both have changed. There's only one problem: Virginia. Libby knows that Bill will never love her like he loves his former lover. His heart skips a beat; they are in their own happy bubble speaking their own secret language when they are together. She tells him that he belongs with her. And, of course, "Masters Of Sex" fans know all too well that they do.
Elsewhere, Betty (Annaleigh Ashford) coaxes her pregnant girlfriend, Helen (Sarah Silverman), to tell her parents the truth about her and the child growing inside of her. Helen's parents are staying with her and it doesn't look like they are planning on leaving any time soon. So, Helen mustered the courage and told them that she is a lesbian and that the baby was conceived by a donor, not some salesman.
Betty returns to her apartment the next morning with a crying and distraught Helen to comfort. She told them the truth and they left. It didn't seem like they would ever return.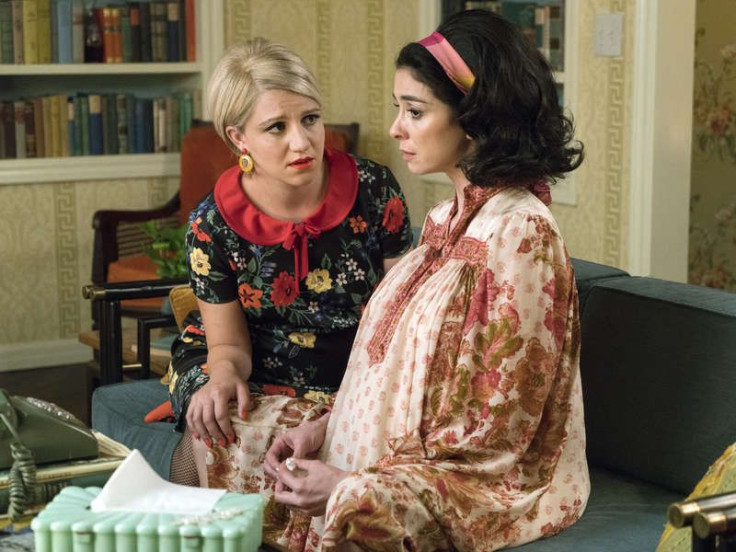 Betty comforts her and tells her she now has a family of her own consisting of Betty and the baby.
On the morning of the trial, Keller meets Bill at the parking lot and informs them that there has been an addition to the witness list. A bellhop has been added from the hotel that Bill and Gini used to frequent and have sex in. It's essentially where they had most of their affair.
Dr. Masters realizes that adultery is viewed more unfavorably on women than men. Which means, that if they start the trial, the prosecution will tear Gini's reputation to shreds along with his. In his most selfless act yet, Bill pleads guilty to sexual deviance on the condition that they drop all charges against Mrs. Johnson.
"Masters Of Sex" Season 4, episode 5 ends with Bill showing up at the Alcoholics Anonymous meeting rendering a heartwarming, tear-jerking speech. He tells the people attending the meeting that he isn't an alcoholic but he is addicted to someone. The smell of her perfume, the touch of her fingers and her glances are enough for him to drop everything in his life just for her. The declaration of love and addiction to Virginia is touching to say the least.
"Masters Of Sex" Season 4 airs Sundays at 10 p.m. EDT on Showtime.
© Copyright IBTimes 2023. All rights reserved.