Matthew Apperson, George Zimmerman Shooter, Leaves Florida Jail After Posting Bond [VIDEO]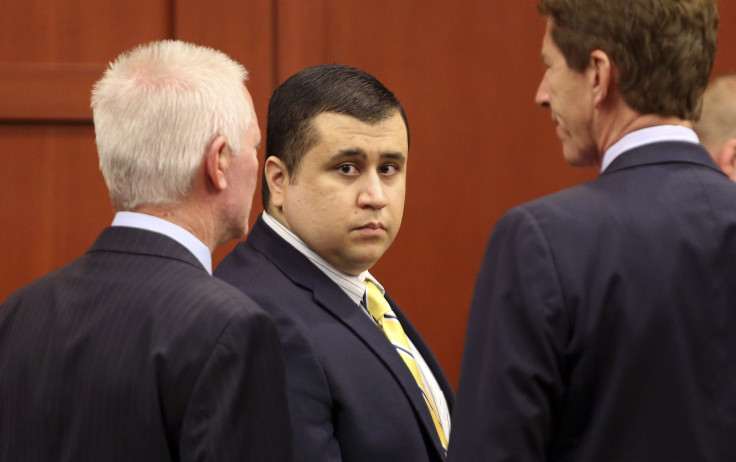 Matthew Apperson, the man accused of shooting at George Zimmerman, posted bond and was released from jail Saturday. Apperson had voluntarily turned himself in to law enforcement after police issued a warrant for his arrest following a confrontation between Apperson and Zimmerman earlier this week.
Cameras caught Apperson leaving Seminole County Jail in Lake Mary, Florida. His bond was set a $35,000, WFTV, Orlando, reported.
In case you missed the short Periscope stream, here's Matthew Apperson getting out of jail: http://t.co/eGK0dfCE2F pic.twitter.com/MHxqsRAXfO

— Gal Tziperman Lotan (@tzigal) May 16, 2015
Apperson, 35, made his first court appearance Friday on charges of aggravated assault with a deadly weapon and firing a deadly missile into an occupied car, among others, the Orlando Sentinel reported. Circuit Judge Michael Rudisill ordered Apperson to avoid contacting Zimmerman and said he had to turn in his weapons -- a .40 Glock 22 and a .357 revolver -- within 24 hours of his release from jail.
"I don't care whether you've been shopping at Publix for two hours and have a full cart of groceries, or whatever, Rudisill told Apperson. "You see Mr. Zimmerman walking through that door, you're the one who has to leave." Apperson's next court appearance is scheduled for June 23.
Apperson's charges stemmed from an incident Monday. The Winter Springs, Florida, resident had reportedly gotten into a verbal altercation with Zimmerman, who is known nationwide for the 2012 deadly shooting of unarmed black teenager Trayvon Martin in Sanford, Florida. Zimmerman was acquitted of second-degree murder, a verdict that sparked outrage across the country.
Police said Apperson fired one round into Zimmerman's car, narrowly missing Zimmerman's head. Zimmerman flagged down a police officer to say he'd been shot at.
Apperson claimed he shot out of self-defense and Zimmerman had threatened him first. "The case will proceed through the criminal justice system appropriately, and ultimately, a determination will be made as what truly happened," a lawyer for Apperson said. "Mr. Apperson will continue not to comment until such time as it may be deemed appropriate."
© Copyright IBTimes 2023. All rights reserved.
FOLLOW MORE IBT NEWS ON THE BELOW CHANNELS