Matthew Broderick's Sister Receives Support Following Her Coronavirus Diagnosis
Actor Matthew Broderick's sister has officially tested positive for COVID-19 and is currently in intensive care. Janet Broderick, 64, a Reverand at the All Saints Episcopal Church in Beverly Hills, California, thanked her congregation for their thoughts and prayers during her time of recovery.
"I am so thankful for your prayers as I have been ill," she said on Wednesday. "Everyone has been so good to me and supported me with prayers."
Page Six reports that the sister of the "Ferris Bueller's Day Off" actor, 57, has been suffering from coronavirus symptoms since February following her attendance at a Louisville, Kentucky, conference Feb. 19-21. The conference was attended by more than 500 religious leaders from around the U.S. Reverend Tim Cole of the Christ Church Georgetown in Washington D.C., who was also in attendance, was hospitalized on March 7.
Janet is currently isolated due to a severe case of pneumonia. She is getting some rest at L.A.'s Cedars Sinai Medical Center while her symptoms subside. Despite her symptoms, she assured her congregation that she is "through the worst of this and very very much on the mend."
Initially, Janet's coronavirus symptoms weren't as severe as they are now and the church claims that "did not warrant" any further investigation. Broderick decided to get herself checked after it was confirmed that another conference attendee had tested positive for COVID-19.
According to Los Angeles Daily News, the Los Angeles County Public Health Department has suspended services at the church following Janet's diagnosis. The parish is working closely with the Health Department to assure that all necessary steps and precautions are taken to ensure the health of the congregation.
Broderick's sister's condition is stable and she is expected to make a full recovery, according to her church.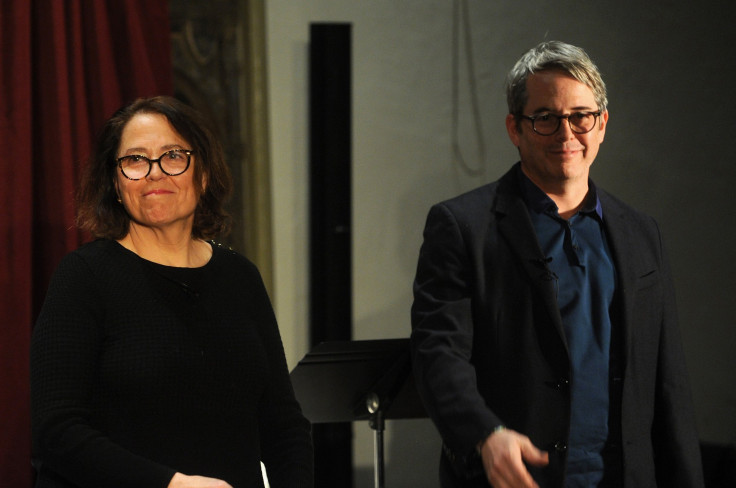 © Copyright IBTimes 2023. All rights reserved.