McDonald's Versus The Mom Bloggers: New Shareholder Meeting Rules Have Health-Conscious Critics Feeling Censored
A shareholder meeting is not a town hall, says restaurant chain.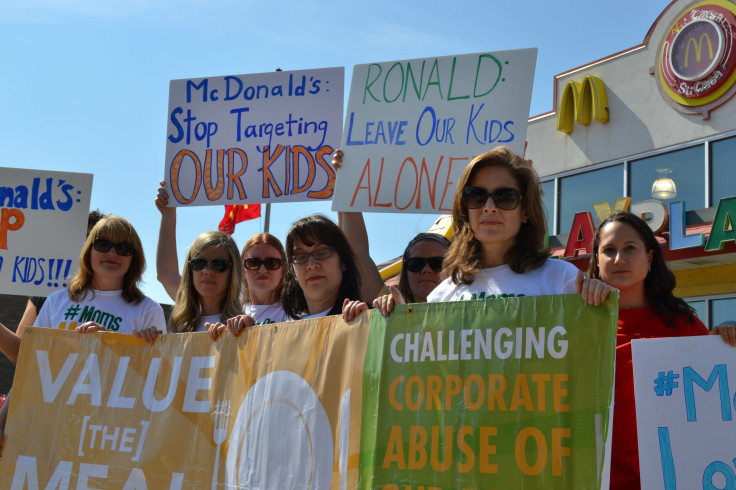 Migdalia Rivera arrived in Oak Brook, Illinois, early on Thursday morning, anxious but eager to attend the annual meeting of shareholders on the corporate campus of McDonald's Corp. (NYSE:MCD). With a prepared statement in hand, the 43-year-old single mother of two had hoped to confront Don Thompson, McDonald's chief executive, about what she sees as the burger chain's corrosive influence on Hispanic communities, which are disproportionately affected by obesity and diet-related diseases.
But as the meeting got underway, and the speakers were called, it soon became apparent that Rivera would not be one of them. "I'm so disappointed," she said in a phone interview from Oak Brook on Thursday, shortly after the meeting concluded. "I came from New York, and I'm scared of flying, so this is how important it is to me."
Rivera is part of a group of six mom bloggers who attended the meeting as shareholder proxies to voice their concerns about McDonald's aggressive marketing to children -- and she's one of five bloggers who say they were effectively silenced this year. Corporate Accountability International (CAI), the Boston-based advocacy organization that organized the mom-blogger field trip, said only one of the moms was invited to read her statement due to a more restrictive format this year that required statements to be preapproved.
"Only one of six mothers was permitted to read her statement during the general question-and-answer portion of the meeting," Hanna Saltzman, a national campaign organizer for CAI, told International Business Times in an email.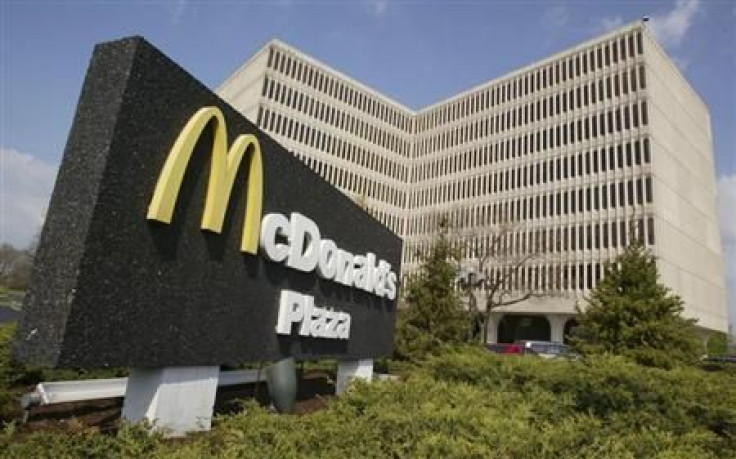 Heidi Barker, a spokeswoman for McDonald's, called the complaint "much ado about nothing," and said the bloggers were given plenty of opportunity to sound off throughout the event. "The groups that traveled to express their feelings on topics such as nutrition and marketing to kids were absolutely heard, both in the proxy and also during the Q&A," she said. "So I'm not sure what the fuss is all about, because it was a very equitable process."
Barker acknowledged that the meeting format was streamlined this year, but she said the change was a necessary one -- an attempt to diversify the types of topics that were discussed. Attendees who wanted to speak were asked to write their statements down beforehand. Approved statements were then chosen by topic. As Barker tells it, the old system was more haphazard and therefore less fair. "People would just rush the microphone, and shareholders weren't being given the opportunity to speak," she said. "The questions were all on the same topic."
Bettina Siegel, a 49-year-old mother of two, traveled from Houston to speak at the meeting, but her name was not called. As the author of The Lunch Tray -- a blog on nutritional tips for parents -- she wanted to address Thompson about the growing body of research showing that very young children are unable to process advertising in the way adults do. Citing the American Academy of Pediatrics, which has gone on record saying it considers child-directed marketing to be inherently deceptive, Siegel said she wanted to ask Thompson why McDonald's continues to direct ads at young eyeballs. "They're spending hundreds of millions of dollars, not just advertising to all of us, but specifically targeting this very vulnerable population," Siegel said. "I wanted to discuss that with him."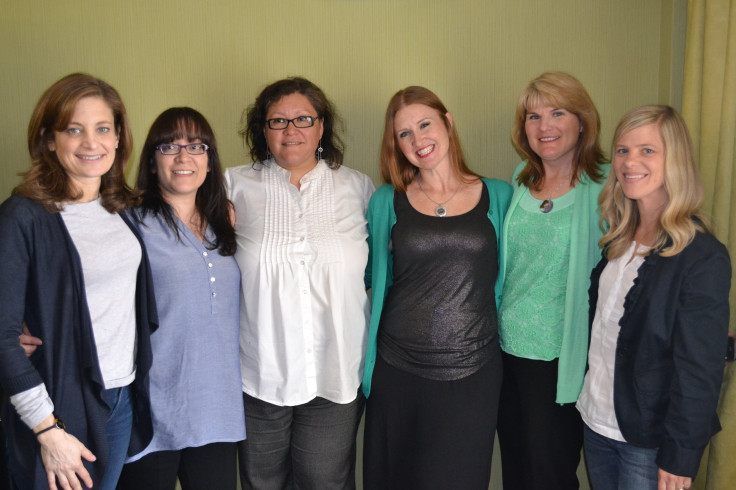 Barker said she understands that different groups have different concerns, but she noted that the primary aim of a shareholder meeting is to discuss the direction of the company. In recent years, she said, those discussions were being drowned out by dissent. She went on to express frustration over what is now a well-established trend -- special-interest groups using shareholder meetings as soap boxes to air their grievances. "This is not a town hall," she said. "When our shareholders tell us that they do not have the opportunity to be heard in their own meeting -- to be able to help shape the future of our company -- we need to pay attention to that."
Rivera, meanwhile, has two soap boxes of her own -- a blog on MomsRising.org, where she is an associate campaign director, and her personal blog, Latina on a Mission. She calls herself one of the top Hispanic influencers in the U.S. and said she's eager to use her digital platforms to pick up where the meeting left off.
"I'm definitely writing about this," she said.
Got a news tip? Email me. Follow me on Twitter @christopherzara.
© Copyright IBTimes 2023. All rights reserved.