McKinsey Predicts What To Expect From China In 2014; Technology, Infrastructure, Jobs And Soccer Are Among Those That Make The List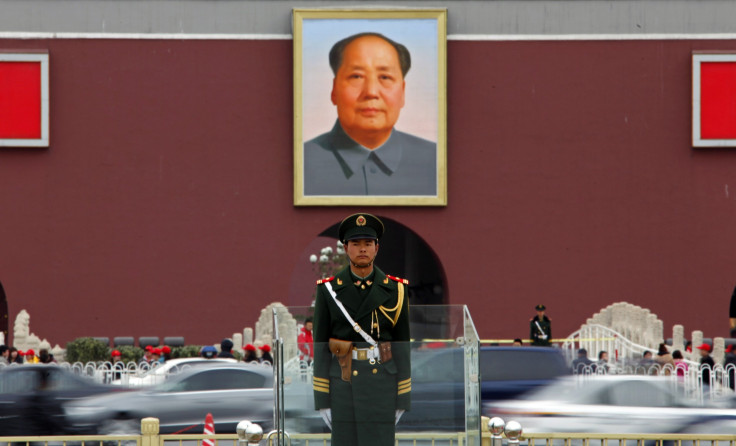 McKinsey director Gordon Orr has clubbed together CIOs, disruptive technologies, solar power, high-speed rail and infrastructure as he looks into the crystal ball to predict what the world's second-largest economy will throw at us in 2014.
Here's a summary of the report:
Productivity Growth And Technological Disruption
China will seek to control skyrocketing costs in everything from labor to land to capital, by gunning for higher productivity. And, the focus on improving productivity will extend beyond its factories into agriculture and services too.
The country will also rely more on disruptive technologies, according to Orr. And, one such example would be private banking start-ups, which are expected to encourage an Internet-crazy nation to bank online.
Chief Information Officers, or CIOs
A natural upshot of an increasing focus on technology and productivity would be a reliance on managers who can make it happen. To that end, Chinese companies are expected to transform their thinking, which currently regards information technology, or IT, as merely a support function, and begin regarding it as an instrument for growth.
"Indeed, simply trying to find the CIO in many Chinese state-owned enterprises is akin to hunting for a needle in a haystack," Orr says in the report.
China, he says, lacks the talent to help the country fulfill its technology goals, which means that the few who can do so, can expect bigger paychecks for their talents.
Jobs Over Growth
China's government is expected to shift focus from economic growth to creating jobs for the many millions who work in China's manufacturing and services sectors, as the push toward higher productivity and better technology threatens their livelihoods.
As more graduates leave school and find themselves with fewer jobs to compete over, "they will not be happy about this and may not be passive," Orr warns.
So, how will the government solve the impending crisis? State-owned companies are likely "to face pressure to hire and retain staff they may not really need," he says, adding: "The government and the leaders of these enterprises have long argued that such jobs are among the most secure. They will find it very hard to declare them expendable."
Mergers & Acquisitions
State-owned companies dominate the $500 billion logistics sector, which includes shipping, ports, toll roads, rail, and airports, as well as mom-and-pop establishments. And, as the focus on productivity grows, Orr predicts, consolidation will happen at an even faster pace than the current norm.
"Private and foreign participation is increasingly encouraged in many parts of the sector, and its competitive intensity is likely to rise."
Buildings Infrastructure
In this matter, China is really two countries, according to the report. While the country boasts some engineering and architectural marvels, they are more an exception than the norm, and most commercial and residential structures are old and in bad shape.
"Some cities are reaching a tipping point," Orr says, adding that as reconstruction of decaying buildings becomes a priority and the source of financing for such projects remains a question mark, protests against local developers and governments cannot be ruled out.
High-Speed Rail
China's love affair with high-speed rail will take on a new look in the coming year, according to the report, with the focus shifting to increasing capacity on popular routes instead of adding new lines.
Traffic in terms of ridership jumped from 250,000 in 2007 to 1.3 million last year, fuelled partly by aggressive pricing of tickets, the report notes. Trains run as often as every 15 minutes on the Shanghai-Nanjing line, and there are nearly 5,500 miles of operational lines, which is set to double by 2015.
"Much of the investment should switch from building brand-new lines to increasing capacity on routes that are already proven successes," Orr says.
Solar Power Industry
The solar industry could continue its revival in 2014, helped by growing domestic demand and, partly by demand from Japan following the disaster at the Fukushima nuclear power plant. Japan's installed capacity quadrupled from 1.7 gigawatts in 2012 to more than 6 gigawatts by the end of 2013, according to the report.
And, a subsidy program from the State Council, which has encouraged solar panel manufacturers to invest in building and operating solar farms, will be ramped up further this year, Orr predicts.
At the same time, as the country's major cities reel from the effects of extreme pollution, 2014 could expect see a renewed push to create a viable market for electric vehicles, anchored by the launch of Shenzhen BYD Daimler New Technology's first vehicle.
Brick And Mortal
A jump in online retail -- electronic-retail sales jumped by 50 percent in 2013 -- is expected to hurt the prospects of traditional brick and mortar retailers and mall developers.
Clothing and electronics stores are reducing their number of outlets, the report says, even as developers prepare to increase physical retail space by 50 percent during the next three years.
This trend could hurt developers in smaller cities or in locations with fewer footfalls. And, while there may be some consolidation, many will go out of business, Orr predicts.
Free Trade Zones
The future of China (Shanghai) Pilot Free Trade Zone, or FTZ, and its potential benefits remain shrouded by ambiguous policies, Orr says.
One of the benefits of the FTZ appears to be that companies allowed to invest in it will not have to go through an approval process. However, its "negative list" of restricted and prohibited projects matches the categories in the government's fifth Catalog of Industries for Guiding Foreign Investment, the report notes.
While there's a chance that Shanghai will ease the limitations, the ambiguous situation provides authorities with "full freedom to maintain the status quo or to pursue bolder liberalization in the FTZ in 2014 if they see a need for a stimulus of some kind," Orr says, adding:
"On balance, I'd say this is relatively unlikely to happen."
European Soccer In China
This one, Orr admits, is a repeat from last year. The Chinese Super League, weighed down by corruption and a lack of vision has trailed behind Spain's La Liga and the English Premier League in television ratings, despite recruiting star players and David Beckham as an ambassador for the game in the country.
Orr pegs his hopes for the game's success in China on unrealized potential, and the fact that the Guangzhou Evergrande won the AFC Champions League, only a year after hiring Italy's Marcelo Lippi as coach.
There's also the possibility that Chinese administrators might be spurred to act following news that Rupert Murdoch decided to invest in the Indian football league, and Manchester City's Qatari investors have poured money into a soccer franchise in New York City.
"An era of cross-border synergies from the development and branding of sister soccer teams is coming closer," Orr says.
Orr ends his report by calling for an end to the BRIC acronym -- which stands for Brazil, Russia, India and China as an emerging-economies group -- coined by Goldman Sachs' Jim O'Neill.
Orr's reasoning is that when the term was coined, about a decade ago, all four countries were growing at a similar pace while China contributed 13 percent of global growth in gross domestic product, compared to 9 percent contributed by Brazil, Russia and India, combined. However, in 2013, China accounted for 29 percent of global growth while the combined contribution of Brazil, Russia, and India shrunk to only 7 percent.
"It's time to let BRIC sink," Orr says.
© Copyright IBTimes 2023. All rights reserved.
FOLLOW MORE IBT NEWS ON THE BELOW CHANNELS