Meat Loaf Remembered By Daughter Amanda: He Wore 'Heart On His Sleeve'
KEY POINTS
Meat Loaf's daughter Amanda Aday said the rocker "was just dad" when he was at home
She recalled her father being actively involved in her and her sister's lives when he wasn't working
Aday said her dad had encouraged her partner to propose to her because he wanted to be able to walk her down the aisle before he died
Meat Loaf's daughter Amanda Aday is sharing some of her memories of the late Grammy-winning rocker following his death.
Meat Loaf died Thursday while surrounded by his daughters Amanda and Pearl, his wife Deborah and several close friends. He was 74. He became seriously ill with COVID-19 before his death, TMZ reported.
Aday, 41, told People that her late father was a "complex man with a lot of passion, who wore his heart on his sleeve" throughout his life. "So, he would tell you, 'F—k you, I love you,'" she shared.
According to Aday, she and her sister Pearl "lived a very dichotomous life" as daughters of the rockstar, touring arenas, growing up on tour buses "and having all of these amazing experiences" as they traveled with their father around the globe.
When they would return home, however, "it was home and he was just dad," Aday told the outlet. "He wasn't Meat Loaf anymore."
She recalled her father being actively involved in her and her sister's lives when he wasn't working, from directing school plays to coaching their softball teams. They would also get grounded if they didn't get good grades.
Aday also shared that her father's favorite time of the year was Christmas because at home, he was Santa Claus. Meat Loaf would stay up all night making trains sets around their Christmas tree, his daughter said. During one memorable Christmas when she was 6, Meat Loaf even erected an entire Playmobil city and circus underneath the Christmas tree for his kids.
According to Aday, her earliest memories of her dad were of him "working really hard," especially in the 1980s. "It wasn't like, 'Oh, they won't let me play arenas anymore. So, I'm just going to go away.' He was never going to go away, and he never did," Aday explained.
In 1993, Meat Loaf released his sixth studio album "Bat Out of Hell II: Back into Hell." Aday, who was only 13 at the time, and her family were in Australia when they were informed that both his album and single "Anything For Love" hit no. 1 on the charts.
"I remember we were in the hotel room and my mom just started sobbing crying, and my dad started crying. And I'm standing there going, 'What? What is this? What are you guys doing?' And then, from there, he was everywhere again," she said.
Aday explained that Meat Loaf had refused to call it a comeback because he believed he never went anywhere and never stopped playing. "I've always been here. You guys are just now recognizing that," she recalled her father saying.
She then revealed that both she and Pearl rushed to Nashville to be with their father after receiving a call informing them that his health "was declining very rapidly, more rapidly than expected."
Aday, who recently got engaged to a fellow performer named Chill, had hoped her father would be able to walk her down the aisle at her wedding. According to her, it was Meat Loaf who encouraged Chill to propose.
During the final days of his life, Aday had told her dad to "get strong" so he could still walk her down the aisle on her big day. Meat Loaf softly said, "OK," before asking "When?"
"And I said, 'As soon as you're out of here, we'll go to the courthouse, if you want. We'll do it right away,'" she shared. "And he said, 'No courthouses, but okay, let's go.' So, and those were, not his final words, but his final words directly to me."
According to Aday, they were still planning a memorial service and funeral for her father. She added that they plan to send invitations to people whom her dad loved and respected.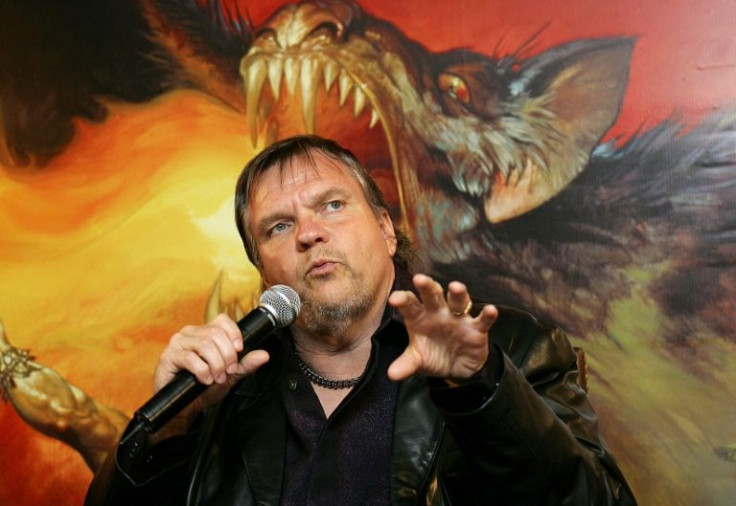 © Copyright IBTimes 2023. All rights reserved.