Medic Finds Out Daughter Was Shot Dead While Rescuing Texas School Shooting Victims
KEY POINTS
Amerie Jo Garza, 10, was among the children killed in Tuesday's school shooting at Robb Elementary School
Angel Garza, Amerie's father, learned of the fourth grader's death while he was helping one of her friends
Amerie tried to call authorities during the shooting, but suspected gunman Salvador Ramos fatally shot her
A med aide who assisted at the scene of Texas' most recent school shooting allegedly learned his daughter was among the incident's fatalities from one of the children he tried to help.
Angel Garza encountered a girl "just covered in blood" from head to toe" as he was giving aid outside of Robb Elementary School in Uvalde Tuesday, the father told CNN's Anderson Cooper.
"I thought she was injured, I asked her what was wrong, and she said she was ok. She was hysterical, saying that they shot her best friend. That they killed her best friend," Garza said.
When Garza asked for the name of the girl's friend, she allegedly mentioned his daughter, Amerie Jo Garza.
The fourth-grader, who turned ten on May 10, was one of the first children to be fatally shot by Salvador Ramos, the 18-year-old suspected of carrying out Tuesday's attack.
Two of Amerie's classmates confirmed that she tried calling 911 during the shooting. She had just received a phone on her birthday.
"[Amerie] was trying to do the right thing. She was just trying to call the cops...and I guess he just shot her," Garza said.
Angel described his daughter as "the sweetest little girl" who "listened to her mom and dad" and "never got into trouble."
"I just want to know what she did to be a victim," the father said.
In a statement sent to ABC News, Angel said Amerie has already been found.
"My little love is now flying high with the angels above. Please don't take a second for granted. Hug your family. Tell them you love them. I love you, Amerie Jo. Watch over your baby brother for me," he said.
Amerie was among the 21 people killed at Robb Elementary School, including 18 other children and two teachers.
While law enforcement authorities were ultimately able to kill Ramos, they have been criticized for not entering the school any sooner, a report by the Associated Press said.
Uvalde police are now under investigation for their response to the shooting.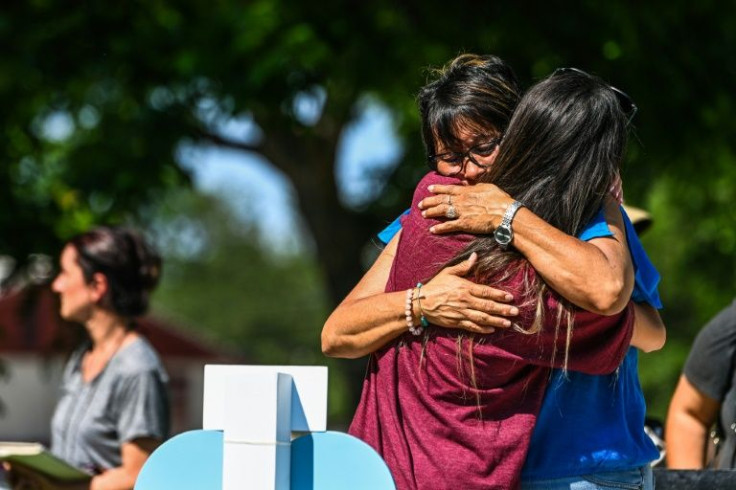 © Copyright IBTimes 2023. All rights reserved.