Medvedev Threatens To Use Russia's Arsenal Of 'Inhumane Weapons'; Warns World War 3 Is 'Getting Closer'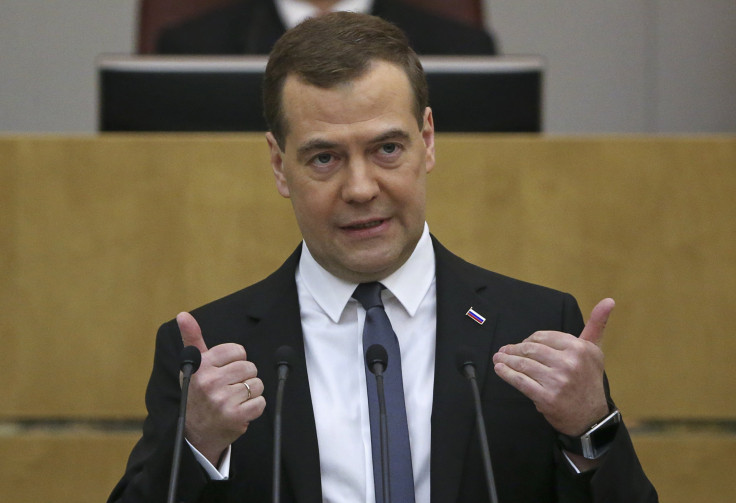 KEY POINTS
Ex-Russian leader Medvedev wants Russia's "inhuman weapons" to be used against Ukraine
Medvedev warned that World War III is coming due to the West's continued assistance to Ukraine
A U.S. national security adviser said the Biden admin is taking Russia's nuclear threats seriously
Former Russian President Dmitry Medvedev threatened Ukraine with nuclear weapons after Kyiv reportedly used cluster munitions on the battlefield.
On his Telegram account, Medvedev, currently serving as deputy chairman of the Russian Security Council, reacted to the news that Ukrainian forces allegedly used cluster munitions to attack the Russian-held city of Tokmak in Ukraine's Zaporizhzhia region.
"So, it's time to uncover our arsenals of this inhumane weapon," Medvedev said, referring to Russia's nuclear weapons.
The close ally of Russian President Vladimir Putin had also warned of dire consequences as he assailed the West for its commitment to increase its military assistance to Ukraine.
"The completely crazy West could not come up with anything else ... In fact, it's a dead end. World War III is getting closer," Medvedev said.
Medvedev added that Russia would continue its full-scale war against Ukraine "with the same goals."
The high-ranking Russian official previously suggested using nuclear weapons against Ukraine to end the 16-month-old war swiftly, claiming that it could be "brought to an end within a few days."
Medvedev cited the U.S.'s atomic bombardment of the two Japanese cities in 1945, which led to the end of the Second World War.
Meanwhile, White House national security adviser Jake Sullivan claimed the Biden administration is taking Russia's nuclear threat very seriously.
Speaking with reporters ahead of the NATO summit in Vilnius, Lithuania, Sullivan said Russia's potential use of nuclear weapons "is a real threat" and "one we need to take seriously."
President Joe Biden previously stated that Putin's nuclear threats were "real" after the Russian leader placed its tactical nuclear weapons in its neighboring country, Belarus, last month.
However, former NATO secretary-general and Danish prime minister Anders Fogh Rasmussen did not believe Putin would "push the nuclear button."
In an interview with Foreign Policy, Rasmussen noted that if Russia used its nuclear weapons, it would be met with a "very harsh" response from the U.S. and its allies.
The former NATO official added that China and India would turn their backs on Russia, leading to an "end of the Putin regime."
According to the latest Stockholm International Peace Research Institute (SIPRI) report, Russia remains the world's biggest nuclear power, with 4,489 warheads in its stockpile.
Russia reportedly added 12 new nuclear warheads since last year and has 781 more than the U.S., which currently has 3,708 weapons in its nuclear stockpile.
Russia does not rule out its potential use of nuclear weapons, but its foreign ministry spokeswoman Maria Zakharova said it would be possibly used only for "defensive purposes."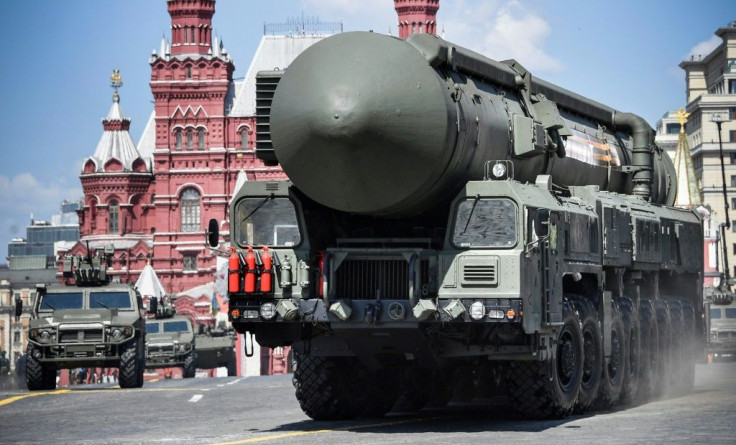 © Copyright IBTimes 2023. All rights reserved.